Bilbao is not only home to our company, Panda Security, but also to many other technological leading companies such as Sher.pa.
Sher.pa is a different way of search, a revolution in voice searching and the Spanish Siri challenger for Android. A Siri challenger from Bilbao sounds almost like science fiction to me, but it can't can be more true! Sherpa is taking voice-enabled user interfaces to the next level. A natural language Android app compatible on Android, but eventually will work for iOS.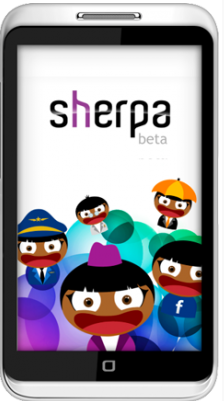 The app uses what's called a "MultiKnowledge" system that sifts relevant information from different sources to provide the user with the right particulars. As a result unlike Siri, that is dependent on search engines, Sherpa delivers specific answers and eliminates the need to actually tap the "Search the web" button which is pretty  more convenient.
By linking together your Facebook, Twitter and LinkedIn profiles, you can update your status across each social network. You can send messages directly to Facebook by talking. You can ask Sherpa to show all your mentions on Twitter, set calendar appointments, turn the volume on your phone up or down. Moreover, Sherpa can play music of your choice through varying streaming services because it has access to a database of about 4 million music files.
Another interesting feature of  Sherpa is its ability to enter into transactions. You can ask Sherpa to transfer money from your PayPal account to someone in your contacts without having to type in an email address. And best of all, Sherpa is incredibly fast.
Well, the "Sherpas" have organized in Bilbao what is already considered to be "the international mobile technologies event of the year". With speakers as renowned as, Martin Varsavsky, Founder of Jazztel and CEO of Fon; Mitchell Baker, President of Mozilla or John Sculley, ex CEO of Apple. The event will bring together CEOs, key experts and decision makers discussing and debating "the next generation of user interfaces, mobile search, voice search, interaction and user experience".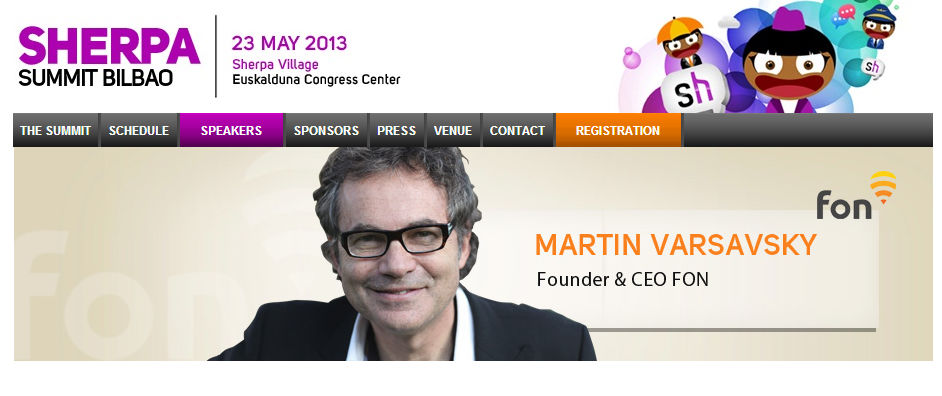 And all this is going to happen in Bilbao, which as they say in their website,  is "One of the most developed regions in the world" (from Wikipedia), awarded the "World City Prize" (Nobel prize of the cities) Winner in 2010. Our city is part of one of the most innovative European regions.
So this post just intents to be a tribute both to our hometown and to such great entrepreneurs as Xabier Uribe-Etxebarria. People like him have made the growth of the city possible.
See you all at the Sherpa Summit!