Panda Dome antivirus has proven to be the best in the Performance Test carried out by AV-Comparatives
Good news continues to come in for Panda Security and our customers. Our Panda Dome antivirus has once again proven to be the best in the Performance Test carried out by AV-Comparatives.
This test by the renowned Austrian laboratory evaluates the impact that the 17 major antivirus software programs have on system speed and performance. This is done by measuring the extent to which processes are slowed down on a PC while the security program is in action. The results have left no doubts about the advantage that Panda holds over its rivals: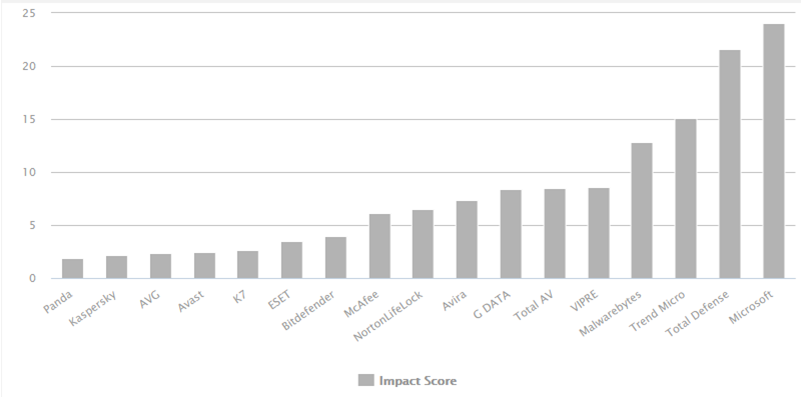 At Panda Security we are proud that such recognition validates our efforts to continually improve and deliver the best products available on the market. "Our mission is to constantly improve our solutions to provide the highest level of security with an optimum experience," explains Alberto Añón, Consumer Product Manager at Panda Security. "It is fantastic to be rated as the product that has least impact on system performance and it helps to bust the myth that antivirus solutions slow down computers. We encourage users to try our software on their devices and to see the performance for themselves," adds Añón.
The actions that are evaluated in the test are:
File copying
Files are copied from one hard disk to another. The antivirus programs check these files, but also use the digital fingerprint to pass over those that have been previously scanned.
Archiving / unarchiving
This is particularly of interest for those who work on their computer, as the archiving of a file typically slows down when an antivirus scans its content.
Installing applications
This part of the test measures the installation time of common applications.
Launching applications
This test also looks at applications that most users have on their systems. It involves opening and creating new Office documents (Word, Excel, PowerPoint), as well as PDFs in Adobe Acrobat Reader. Subsequent openings of documents are examined, as normally this is a frequent operation for users.
Downloading files
Common files are downloaded from a web server on the Internet.
Browsing websites
Here times are measured for the opening, complete loading, and displaying of websites with Google Chrome.
PCMark
Finally, PCMark, a computer benchmark tool, is used to measure the global performance of the system.
The AV-Comparatives Performance Test is therefore a genuinely useful test that verifies the outstanding performance of our software on the computers of typical users.
At Panda, we are proud to see our work validated in this way and we undertake to continue in this way, striving to improve and keep offering the best and most effective cybersecurity solution on the market.