Panda Security regularly participates in tests to evaluate the protection levels and performance of our security solutions. The latest test in which we have participated is AV-Comparatives' Business Security Test for August to November. The independent laboratory has discovered that Panda Security's solution has achieved maximum levels of protection.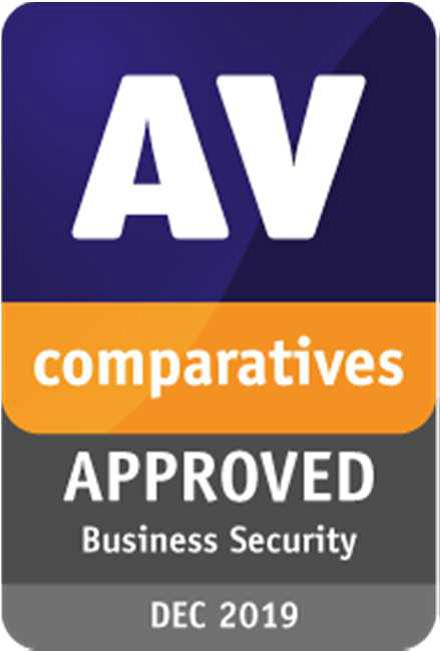 Between August and November, Av-Comparatives carried out an analysis of 17 leading brand's security solutions for Windows workstations and servers. The experts at AV-Comparatives tested different vendors against real-world threats.
Real-World Protection Test
To measure how effective protections are against real threats, AV-Comparatives launched 844 real cases (such as malicious URLs). Panda Endpoint Protection Plus detected and blocked 100% of the samples it was subjected to, earning its place at the top of the table.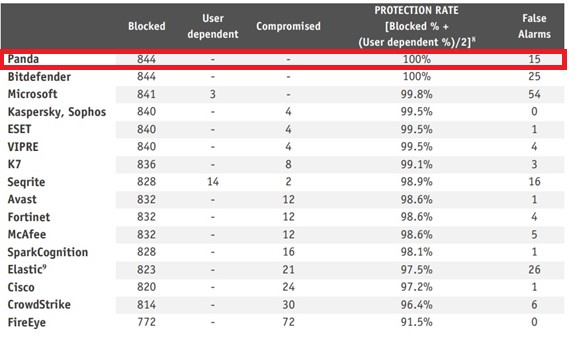 Malware Protection Test
The Malware Protection Test evaluates a security program's capacity to protect a system against infection from malicious files before, during or after their execution. 1,278 recent malware samples were used for this test.
In the test, Panda managed to block 99.9% of threats, and didn't return a single false positive.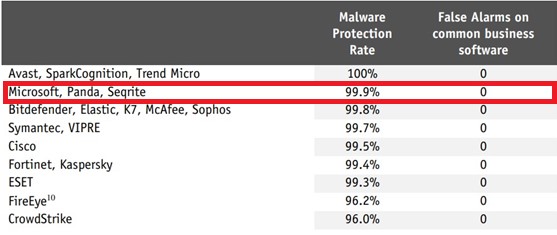 Performance
AV-Comparatives also carried out tests to check the impact of security products of the performance of the computers they are installed on. To test this, AV-Comparatives performs several actions on the computer with the solution installed, including copying a file, installing/uninstalling an application and downloading a file.
In this test, Panda was the vendor with the third best performance.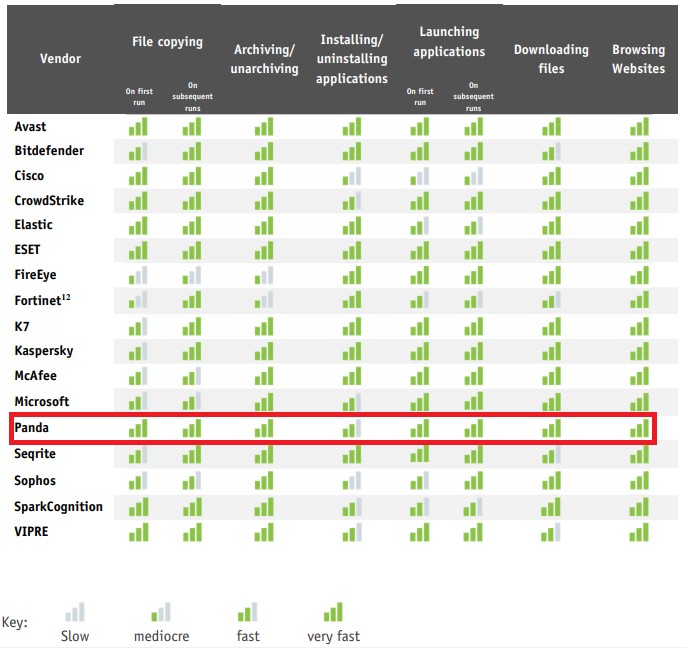 Review
In its review of Panda Endpoint Protection Plus on Aether, AV-Comparatives writes that "Panda Endpoint Protection Plus on Aether is a very strong product.
It is powerful enough for larger organisations, but simple enough for smaller businesses too. It is very easy to set up, as it requires no on-site server.  We were particularly impressed with the clean and obvious design of the user interface, and the speed at which it could be mastered. "
You can read the full review and all the results here:
https://www.av-comparatives.org/wp-content/uploads/2019/12/avc_biz_2019_12_en.pdf