Following the success of the Gartner Security & Risk Management Summit in the US, Panda Security will also be participating in the London conference held on 18-19 September 2017. The summit will address the major challenges facing IT security leaders today. Analysts, panellists, and presenters will offer proven practices, technologies and methods to help adjust to the digital transformation and managing the increase in cybersecurity risks.
Panda Security will discuss how to protect your business with Adaptive Defense, the new cybersecurity model. We will be at Booth #S24.
In addition to sharing experiences at stand S24, we will be giving a joint presentation in conjunction with Deloitte. Juan Santamaría, General Manager of Panda, and Edward Moore, Associate Director of Cybersecurity at Deloitte EMEA, will discuss the fundamentals of cyberdefense for companies. In a talk titled 'From Incident Response to Continuous Response Management, Building Resilience in Organizations', we will discuss how to avoid economic losses and reputational damages brought about by cyberattacks such as ransomware.  The session will be held on Tuesday 19 September, from 10:35-10:55 in the Solution Showcase Theatre on Level 1.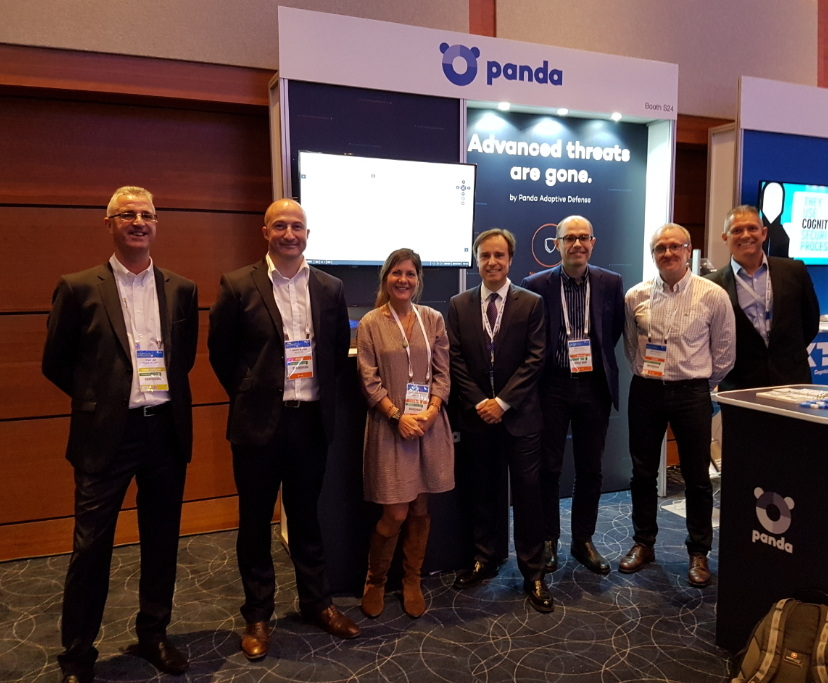 As 100% prevention is not possible, organizations must continually improve its detection and incident response capabilities to significantly reduce the probability of experiencing a damaging breach.
Learn from the directors of Panda Security and Deloitte EMEA how to maximise returns on your company's investments using the latest resilience practices.
Adaptive Defense, the Common Link Between Deloitte and Panda Security
Businesses are currently facing unprecedented challenges as they process the large volumes and high speeds of modern digital interactions. With exponential increases in attacks originating from unknown threats (up more than 40% from last quarter alone), it's logical to conclude that companies need to be doing more to reinforce their security and control. It's for this reason that Panda Security and Deloitte EMEA have created a Cyber Alliance to provide an integrated, dynamic, and adaptive security ecosystem.
At the heart of this agreement is Adaptive Defense, a managed cybersecurity service based on continuous monitoring of all active processes, with automatic classification via artificial intelligence, and behaviour analysis by Security Operation Center experts. This ecosystem allows organization to become more resilient and reduces significantly the probability of experiencing a damaging breach.
You can see here further details on the joint Panda Security and Deloitte talk and add to your calendar for the Gartner Security & Risk Management Summit here.