Panda Security today announced that Fernando Andrés has been appointed as the company's new Global PAPS General Manager. Andrés' mission will be to lead the global development of the PAPS business line, one of the flagships in the security vendor's corporate strategy.
During his professional career, spanning over 20 years in companies such asSaleforce.com and Microsoft, Andrés has held key executive positions in the sales management, business development and channel development areas in the cloud computing, Internet services and applications sectors.
Fernando Andrés holds a Bachelor's Degree in Computer Science from the University of Castilla La Mancha (Spain), and completed the IESE Business School's Advanced Management Program in Business Administration.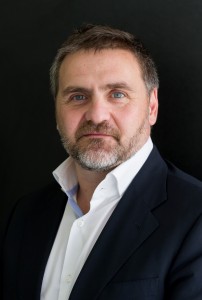 Extensive experience in the IT sector
From 2009 to 2014, Andrés held a number of management positions at Salesforce.com, including Corporate Sales Director for South Europe at Salesforce.com EMEA and Director of Channel Business Development at Salesforce.com Spain.
Prior to that, he held different positions at Microsoft for more than a decade, ultimately serving as SaaS Sales Director from 2004 to 2009.
Prior to joining Microsoft, Andrés was employed at ICL Fujitsu and Kodak.
"PAPS (Panda Advanced Protection Service) is a revolutionary product in the industry. It is a next-generation security solution with a completely new, disruptive approach that ensures maximum malware detection and security through an integrated management service. It is very exciting to be part of such an innovative, effective and successful project which will represent a huge leap forward not only for Panda Security, but also for the entire IT security sector," said Fernando Andrés.