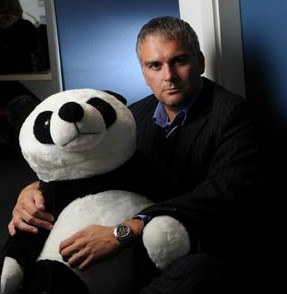 Panda Security – The Cloud Security Company – ha nombrado a Eduardo D'Antona como nuevo Director General para América Latina. Eduardo, hasta ahora Director General de la filial de Panda Security en Brasil, asume la coordinación de la región latinoamericana junto a Joao Matos.
Eduardo lleva 12 años trabajando en el negocio de la tecnología y ha puesto en marcha muchas operaciones en Brasil como ejecutivo, tanto del lado del proveedor, con Avotus o MDR SwitchView, como en el lado del Canal de distribución, con compañías como F5 Network o Cirilium. Además, también participó en la distribuidora financiera Mutual of New York como Production Senior Representative, antes de dar el paso a IT.
En 2005, Eduardo comenzó su andadura en Panda Security junto a Ricardo Bachert como country partners en Brasil. En los últimos 6 años, el crecimiento de la compañía en Brasil ha sido extraordinario, más de 8000 empresas usan productos de Panda Security y trabajan con más de 400 partners del Canal de distribución.
Según Eduardo D'Antona, "mi desafío en la región de Latinoamérica es mantener el crecimiento en el mismo nivel que hemos tenido durante los últimos 3 años. Aunque resida en Brasil, más de la mitad de mi tiempo lo dedicaré a viajar por el resto de subsidiarias para poder tener conciencia de primera mano de todo lo que suceda en la región."
Para Joao Matos, Director General de Latinoamérica, Iberia y Canadá, "Eduardo es un profesional que ha llevado Panda Security Brasil a un nivel de crecimiento muy importante y estoy seguro que con su dedicación y trabajo vamos a seguir esta trayectoria de éxitos dentro de la región".
Eduardo D'Antona tiene un Máster en Marketing  del  Instituto de Comunicação Social de Brasil y una especialización del Monmouth College en los Estados Unidos.