60% discount applied successfully
50% discount applied successfully
40% discount applied successfully
Panda Dome Security Suite
Advanced antivirus protection for all your devices plus VPN for online privacy
PROTECT YOURSELF NOW
ESSENTIAL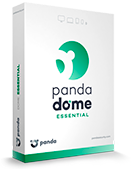 -40%
1 DEVICE 1 YEAR
ADVANCED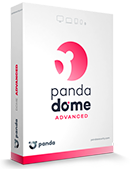 -40%
1 DEVICE 1 YEAR
COMPLETE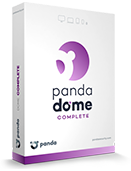 -40%
1 DEVICE 1 YEAR
Maximum Protection
PREMIUM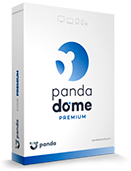 -40%
1 DEVICE 1 YEAR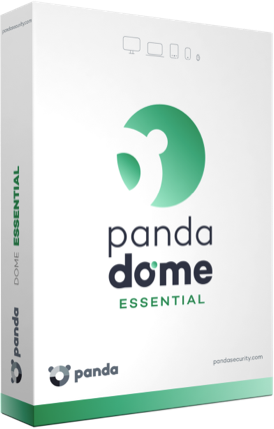 -40%
ESSENTIAL
Learn what Essential can do for you
Antivirus and firewall for Windows
Real-time protection for Mac and Android
VPN Free (150 MB/day). Secure and private Internet browsing
Wi-Fi protection against hackers
Scanning of external devices for infection prevention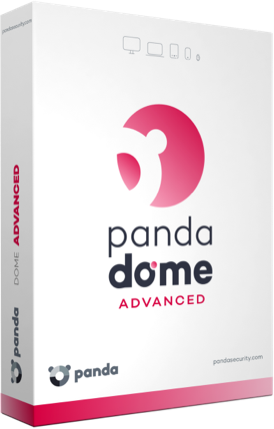 -40%
ADVANCED
Learn what Advanced can do for you
Antivirus and firewall for Windows
Real-time protection for Mac and Android
VPN Free (150 MB/day). Secure and private Internet browsing
Parental control for Windows: Monitor and restrict device usage for your children
Identity protection for safe online shopping and browsing
Protection against advanced threats and cyberattacks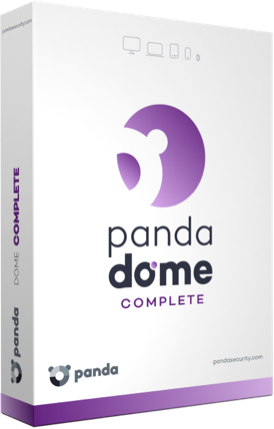 -40%
COMPLETE
Learn what Complete can do for you
Antivirus and firewall for Windows
Real-time protection for Mac and Android
VPN Free (150 MB/day). Secure and private Internet browsing
Parental control for Windows: Monitor and restrict device usage for your children
Unique, strong password generator
CleanUp. Removal of files that slow down your PC
Complete personal data protection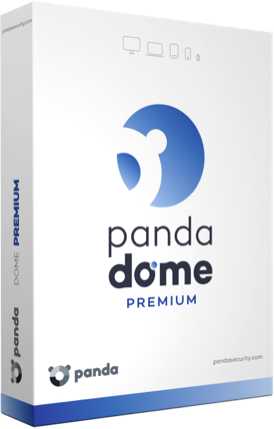 -40%
PREMIUM
Learn what Premium can do for you
Antivirus and firewall for Windows
Real-time protection for Mac and Android
Wi-Fi protection against hackers
Parental control for Windows: Monitor and restrict device usage for your children
Unique, strong password generator
CleanUp. Removal of files that slow down your PC
VPN Premium. Secure, private, and unlimited Internet browsing
Update manager
Technical support 24 hours a day, 365 days a year
30-day money-back guarantee
FIND THE PLAN THAT

FITS YOUR NEEDS
Compatible with*:

Essential
Advanced
Complete
Premium
Buy
Buy
Buy
Buy
Antivirus and firewall for Windows
Real-time protection for Mac and Android
VPN Free (150 MB/day). Secure and private Internet browsing
Wi-Fi protection against hackers
Scanning of external devices for infection prevention
Parental control for Windows: Monitor and restrict device usage for your children
Identity protection for safe online shopping and browsing
Protection against advanced threats and cyberattacks
Complete personal data protection
Unique, strong password generator
CleanUp. Removal of files that slow down your PC
VPN Premium. Secure, private, and unlimited Internet browsing
Update manager - Keeps your PC's operating system always up to date
Technical support 24 hours a day, 365 days a year

*Windows 11, Windows 10, Windows 8/8.1, Windows 7, Windows Vista, and Windows XP (SP3 or higher); Android 5 or higher, and macOS 10.10 or higher.

Buy
Buy
Buy
Buy
Easy
Install and forget
You'll never have to worry about updating it or making complicated changes to its settings.
Secure
Maximum virus detection rate
Enjoy real-time protection at all times and up-to-the-minute updates.
Light
All the work is done from the cloud
You won't need to store files or daily updates.
Our results speak for themselves
100% detection rate in the Real-World Protection Test
100%
100%
99.9%
99.9%
99.9%
99.8%
99.7%
99.7%
99.2%
98.9%
Approved by experts and recommended by our users
If you prefer, we also have specific services adapted to your needs.
Take a look at our protection modules:
Protect all your devices
Panda Dome provides you with tailor-made security solutions for all your family's devices.
Save 40%
Protect all your devices