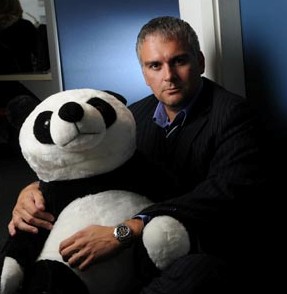 Panda Security – The Cloud Security Company – announced today the appointment of Eduardo D'Antona as its new General Manager for Latin America. D'Antona, who had been up until now Managing Director of Panda Security Brazil, will now coordinate Panda's initiatives in the Latin America region together with Joao Matos.
D'Antona has been working in the IT business as a senior executive for the last twelve years, and has managed several IT operations in Brazil, on the vendor side (Avotus and MDR SwitchView) and on the distribution channel side (F5 Networks and Cirilium). He has a strong financial background as well, having worked as Production Senior Representative at Mutual of New York before moving to the IT sector.
In 2005, D'Antona started a partnership with Ricardo Bachert becoming a country partner of Panda Security in Brazil. Panda Security has experienced extraordinary growth in Brazil over the last six years, with more than 8,000 companies using its security solutions and more than 400 distribution channel partners.
According to Eduardo D'Antona, "My challenge in the Latam region is to keep the same level of growth as we have had in the past three years. I'll be based in Brazil, but traveling 50 to 70 percent of my time to the region."
Joao Matos, General Manager for Latin America, Iberia and Canada, said: "Eduardo is a great professional that has led Panda Security Brazil to unprecedented growth levels. I am fully convinced that his strong work ethic and dedication will help us spread that success to the entire region".
Eduardo D'Antona holds a Master's Degree in Marketing from the Instituto de Comunicação Social in Brazil with a specialization in Entrepreneurship from the Monmouth College in the U.S.