Iranian Hackers Launched Thousands of Cyber Attacks against the USA
The tension between the USA and Iran significantly increased after the USA's drone strike that eliminated Iran's Gen. Qassem Soleimani. Iran promised to retaliate and launched a dozen unsuccessful missiles aiming at Iraqi bases housing U.S. troops. Iran rockets even landed in the Green Zone in Iraq's capital of Baghdad – the place where the U.S. embassy is located in Iraq. Luckily no injuries were reported.
The conflict between the two countries continues to escalate in the cyber world too
A US-government website was defaced with pro-Iran messages after the elimination of the high-profile general. For a brief time, the site of the Federal Depository Library Program was defaced with an image of USA's current president being punched in the jaw. The message seen on the website read as "Hacked by Iran Cyber Security Group Hackers. This is only a small part of Iran's cyber ability!"
The website was taken down for 24 hours while I.T. experts investigated the incident, and it was put back online Sunday after they found that the site's data was not compromised, according to Gary Somerset, a Washington-based spokesman for the office.
Texas officials also rang the bell as cyberattack attempts originating from Iran have targeted them too. Gov. Greg Abbott and state Department of Information Resources executive director Amanda Crawford confirmed that in less than 48 hours, they observed as many as 10,000 "probes" of state agencies' I.T. systems per minute that came from Iran. In a statement, Gov Abbot said that every American must be particularly vigilant right now about what may happen out of Iran.
Vice News reported that a group of Iranian hackers defaced the Texas Department of Agriculture's website with the image of a top Iranian general assassinated by U.S. forces last week. The message on the defaced website read as "Hacked by Iranian Hacker." Texas officials reported it was removed immediately.
Such attacks are not uncommon. Back in 2014, hackers backed by Iran attacked the casinos of billionaire Republican donor Sheldon Adelson, crippling his business. Iran-backed hackers were also behind the attacks on the city of Atlanta in 2018, and the potential flooding of New York residential zones lead by Iranian hackers who remotely took control of the command-and-control network of a dam just outside the Big Apple. Luckily the gates were locked manually for maintenance.
The Islamic Republic expectedly will continue the attacks. The majority of this would include cyber-attacks to them and loyal sides. Iranian hackers look for vulnerable targets, so having antivirus software on all your connected devices would add a layer of security that may stop anyone from getting unauthorized access to your devices. Being hacked is not fun – if somehow money is stolen from your account, you are not only losing hard-earned cash, but your money is likely ending up sponsoring foreign-states.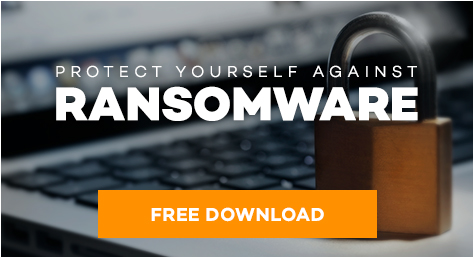 UScon