Panda Security attended the ITWeb Security Summit 2018 in Africa to share insights into key topics, and showcase Panda's next-generation solutions.
Breaking through the complexities of information security by bringing industry experts and IT executives together to discuss the reality of the current situation is the purpose of the ITWeb Security Summit. The Summit, which was held in both Cape Town and Johannesburg, South Africa last month, included expos, workshops and talks hosted by local and international experts.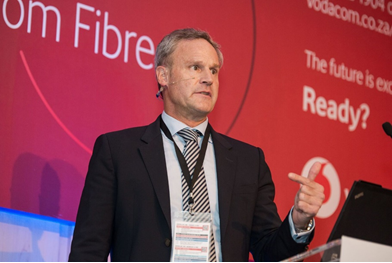 The current threat landscape: Jeremy Matthews – Panda Security
Jeremy Matthews, Panda Regional Manager was in attendance to share his insights into a key topic: 'Catching Intruder Attacks in their Tracks'. The Panda Security Africa team were also available in the expo area showcasing Panda's next-generation solutions.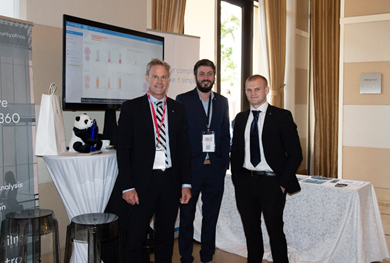 Matthews' presentation aimed to give delegates insight into the anatomy of cyber-attacks – the Cyber-Kill Chain. The presentation sparked discussions about the necessity of a proactive approach to securing the endpoint – using Endpoint Detection and Response (EDR) technology and Threat hunting tools, versus reactive threat detection methods. The reality being that it is critical that organisations have new generation EDR technology in place. Beyond the implementation of an EDR solution, Matthews shared his insights into additional proactive measures that organisations should employ.
"The ITWeb Security Summit was an invaluable opportunity to engage in meaningful discussions about the current security challenges and the technology that enables business continuity by proactively protecting business networks" says Matthews. "Information security events like this are key in understanding and resolving the difficulties we face today", said Matthews.
Who is Panda Security with Jeremy Matthews
About ITWeb
The ITWeb Security Summit is 'not-to-be-missed' event covering all aspects of information security, took place in Johannesburg from the 22nd of May, and in Cape Town from the 29th of May.
When Panda's participation in the event was announced, Matthews said,"We are pleased to be a part of this event – bringing industry experts and business leaders together to share knowledge and insights, and ultimately reduce the risk associated with cybersecurity incidents".