Last week we published a post about the huge amount of spam we receive in the blog and how the antispam filter we've installed is helping us to identify which comments are real and which are not.
Today we're going to show you other type of spam comments we've received in the last hours. If the spam we commented the other day was designed with advertising puposes, today's is to distribute malware.
The comments make reference to names of celebrities who are nude and contain a link to the website where you are supposed to watch a video of them.
In the following image you can see several examples: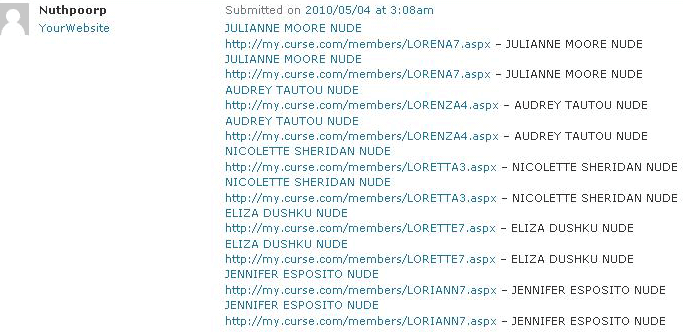 The links belong to profiles from www.curse.com, a site of news about online games, like the following: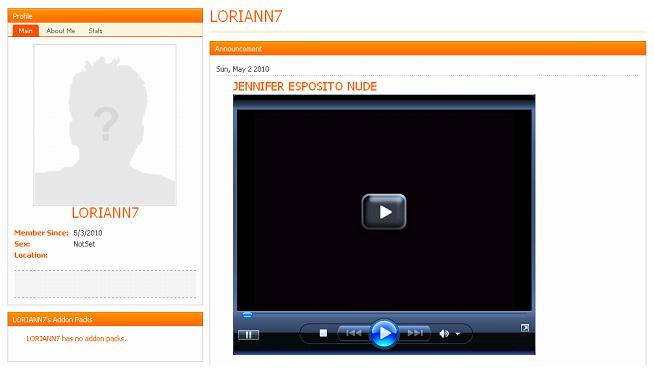 These profiles have been created with malicious intentions, as when you click o watch the video, you are redirected to another website from which a variant of the Trojan Zlob is downloaded: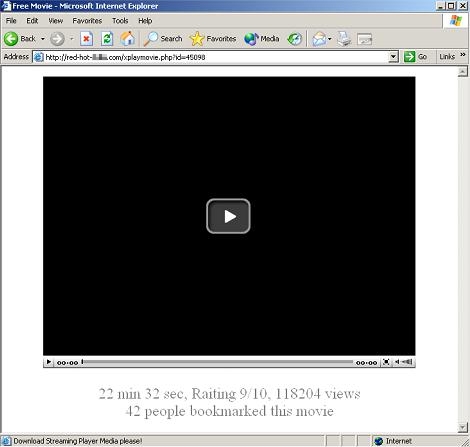 At the moment we've identified malware in the following profiles: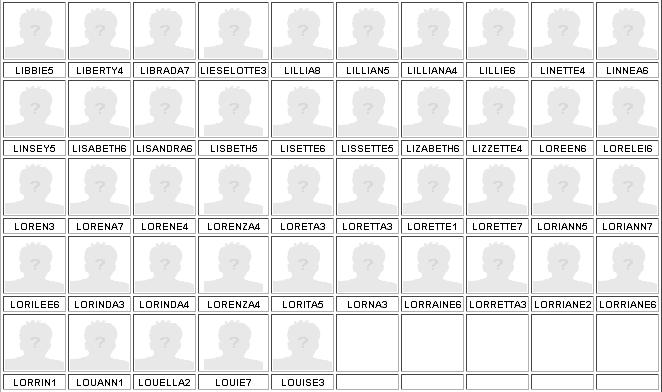 Thanks to Iker Pérez for the information.
UPDATE:
We've detected more malicious comments using  as a bait the following nude celebrities:
ALYSON HANNIGAN
AUDREY TAUTOU
BILLIE PIPER
CARLA BRUNI
CHERYL TWEEDY
CLAUDIA SCHIFFER
ELISABETH HASSELBECK
ELIZA DUSHKU
ELLEN POMPEO
ELSA PATAKY
EVA HERZIGOVA
EVANGELINE LILLY
JENNIFER ESPOSITO
JERI RYAN
JULIANNE MOORE
KERI RUSSELL
KIM CATTRALL
LUCY LIU
MEAGAN GOOD
MINKA KELLY
NICOLETTE SHERIDAN
RACHEL NICHOLS
SELMA BLAIR
SHAUNA SAND
WINONA RYDER
This time the comments belong to profiles from the forum www.beyluxe.us, which have been created with malicious intentions.