As you all probably know, Steve Jobs passed away yesterday. These are sad news, and everyone is talking about him and his life as he has achieved so many fantastic things. Social Networks are flooded with quotes from Steve, and all of us have only good words to talk about him.
But as you can imagine, there are always people trying to take advantage of these situations. Some cybercriminals created a Facebook page called "R.I.P. Steve Jobs", and innocent people have been joining by the thousands. In just a few hours it had more than 90,000 fans. Criminals published a link using the popular shortener service bit.ly, where they said that Apple will be giving away 50 iPads.
Of course all the stuff is a scam, and once you click to that URL (which ended with "restinpeace-steve-jobs") you were redirected to a place where you are offered a number of gifts, such as iPads, Sony Bravia TVs. For that they ask for your information, such as Full Name, Address, Phone Number, e-mail address, etc.
Facebook has closed the page and bit.ly has done the same with their link. There are some really interesting statistics that I'd like to show you. Out of those > 90,000 fans, 25,669 clicked in the link provided by the criminals! This is the breakdown of victims (clicks) per country: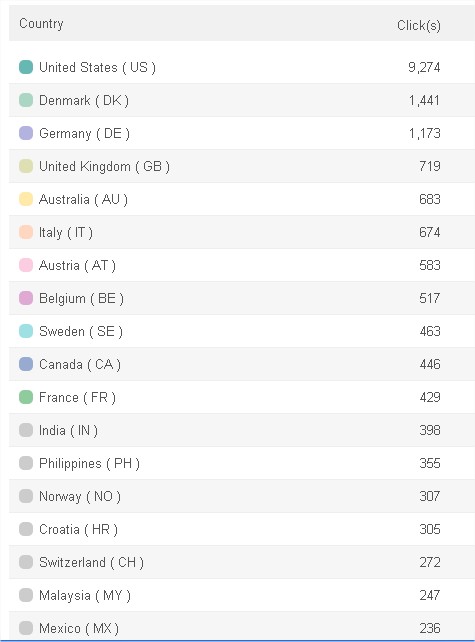 We've been doing some reseach on this attack, and it turns out that the very same criminal has been doing this kind of 'work' for the last weeks. He recently did a similar thing with the iPhone 5 and with the 10th anniversary of the 9-11. We have to put these guys behind bars, otherwise they will continue with their business.