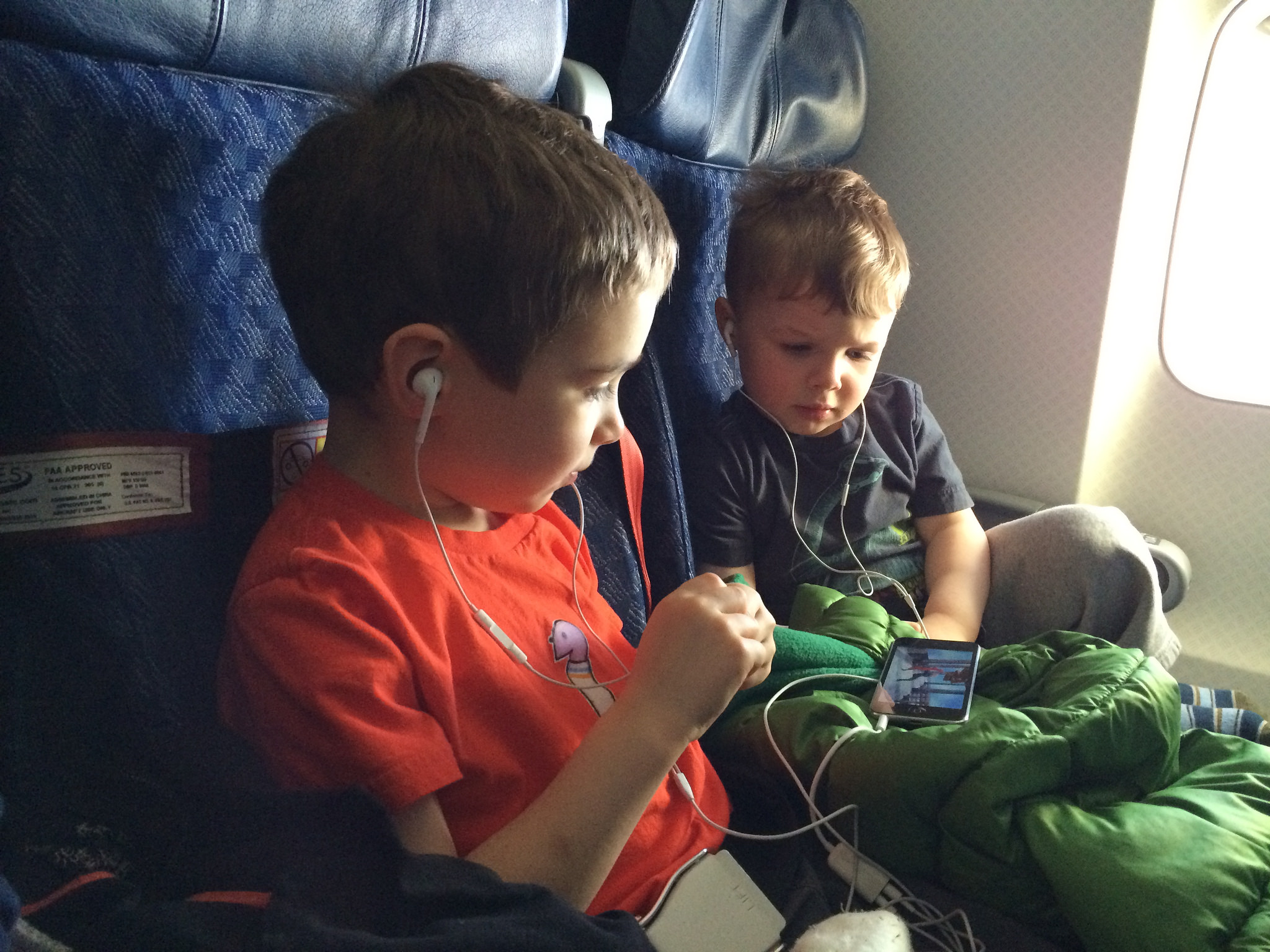 When summer arrives and school ends, there is a concern parents share: how can we keep our kids entertained without plopping them in front of a television set to watch cartoons or play videogames? What educational alternatives are out there?
Most schools prepare summer notebooks packed with summer reading, educational activities and exercises, but nowadays, kids can learn just as much (if not more!) with educational apps.
Thanks to the winning combination of these apps with a good parental control system, like the ones included in the Panda antivirus solutions, you can supervise your kids this summer vacation whether your family is hanging out poolside, at home, or away.
Gus on the Go
Today there's an app for everything, even for teaching small kids another language. Gus on the Go makes our list of favorite apps because it allows kids to learn 14 different languages including Spanish, Hebrew and French. Developed by two parents, the app fosters bilingualism while offering engaging content like vibrant pictures, noises and sounds. This app will keep your child entertained while helping them improve fine motor skills, hand-eye coordination, and learn basic vocabulary.
Little Writer
Little Writer, does exactly what its name says, it teaches our little ones to write. Available for iOS, download the app and your kids can practice their handwriting by tracing letters, numbers, shapes, and words. The application is also customizable, so every kid can learn at their own level and pace.
PlayTales
Learning to read is one of the hardest yet most amazing accomplishments for small children, which is why PlayTales is on our list of favorite learning apps. The application is filled with famous characters like Sleeping Beauty, Betty Boop, Felix the Cat, and Sesame Street, whose stories and games will motivate your children to read. The app is updated each week with new content for your little ones.
Alien Assignment
Alien Assignment is an innovative and fun game that encourages problem solving and discovery. Kids can take pictures of their environments, like household items, then use these items to help fix the spaceship and send the friendly alien family home.
Operation Math
The focus of this application are mathematics skills for kids. Disguised as a spy-themed game, Operation math gives your kids a mission to travel the world while solving math puzzles. This award-winning game is available for both iOS and Android devices, and is great for all ages.
Agnitius
For the littlest ones in the house, the Agnitius app is perfect. The objective of this preschool-aged app is to teach kids shapes and colors, basic math and the alphabet. Your toddler will light up while playing these simple games and will stay entertained for hours.
Your kids don't have an excuse to be bored this summer break!