Panda Security, The Cloud Security Company, announces the new features of version 7.1 of Panda Cloud Office Protection (PCOP), Panda Security's cross-platform solution that offers the best cloud-based protection rapidly, easily and efficiently. In addition to the features included in the previous version, such as the ability for the user to act independently in the event of infections or problems detected, this version also includes improvements aimed at meeting the requirements of medium-sized and large customers who need greater control.
 Panda Cloud Office Protection 7.1 incorporates various technological and functional innovations compared to the previous version of the solution, with special emphasis on giving the user greater control and management. These new features include:
Content filtering for the Exchange protection, which allows emails to be filtered by the extension of the attachment, neutralizing dangerous attachments or attachments with a multiple file extension.
Whitelists included in device control. This feature allows different exclusions to be applied to different groups of computers selected by profile. In addition, whitelisted devices can be used without any restrictions, regardless of the settings.
Mobile device control. This option allows the user to block access to mobile devices.
New local console on the endpoint. This console provides PCOP administrators and partners with a tool to enable or disable the endpoint protection in a rapid and timely manner, without having to use the PCOP Web console.
Ability to upgrade to new versions from the PCOP Web console. Notifications will appear in the console to indicate that a new version is available.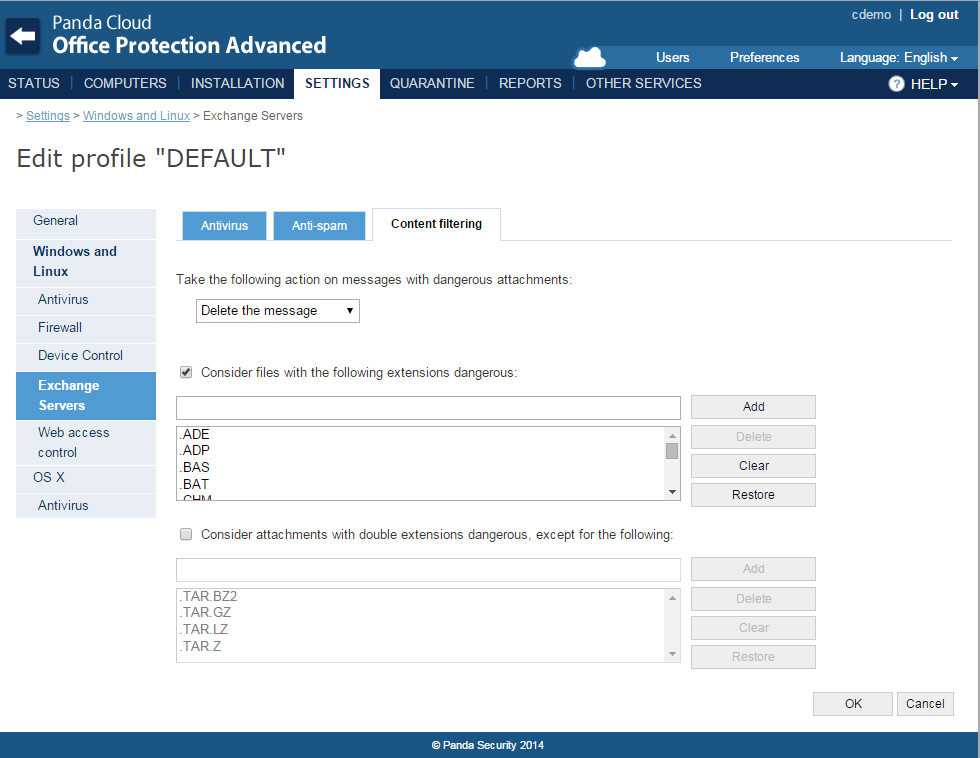 "With Panda Cloud Office Protection 7.1 we want to foster independence of the network administrator, easing management of the solution, including whitelists and offering reports that help give the user greater control", says Roberto Fernandez, Product Manager at Panda Security. "The goal of this new version is to offer PCOP administrators and our partners a tool that allows them to quickly secure their corporate environments," he concludes.