– The new solution also protects against botnets, phishing, cross-site scripting and advanced Web 2.0 attacks
– It includes access control mechanisms, protection against data loss (DLP) and real-time management from a Web console
– The technology platform is supported by an extensive global network of servers, capable of up to 250,000 transactions per second
– The solution is sold individually or packaged with Panda Cloud Protection, which also includes Panda Cloud Email Protection and Panda Cloud Office Protection
Panda Security, the Cloud Security Company, is set to launch Panda Cloud Internet Protection, a new cloud-based, SaaS (Security-as-a-Service) solution. This complete security service protects all corporate resources from Internet-borne threats, including botnets, phishing, cross-site scripting and other complex Web 2.0 attacks. It also offers P2P protection and browser vulnerability security.

This pic can be downloaded from: http://www.flickr.com/photos/panda_security/4517047521/
Similarly, it includes a powerful access control feature, allowing businesses to filter URLs and regulate use of Web 2.0 applications (social networks, blogs, streaming, webmail and instant messaging). Panda Cloud Internet Protection leverages dynamic content classification technologies (DCCTM) to identify these applications. It also integrates with LDAP/AD for authentication.
This new solution also includes a module that detects and seals off information leaks through HTTP/HTTPS (including webmail, instant messaging, file uploads, etc.), thereby protecting confidential information and ensuring compliance with corporate security policies.
Security from the cloud with real-time centralized management
Panda Cloud Internet Protection is managed through a Web console that also offers real-time analysis and consolidated reports thanks to its NanoLog technology. This way, administrators can manage –from a single point– their entire network protection, including branch offices, remote and mobile users, as well as Web access from mobile devices connected to the corporate network.
No investment in software or hardware is required to install and deploy the solution, and implementation is launched through an extensive global network of servers to ensure reliability and optimum response times with latency of less than 15 microseconds.
The Panda Cloud Internet Protection technology platform is designed to support multi-user SaaS architecture. Log and policy management is centralized, yet policies themselves are executed on processing gateways around the world. Each gateway can administer 250,000 transactions per second, that is, 50 to 100 times more than other proxy servers.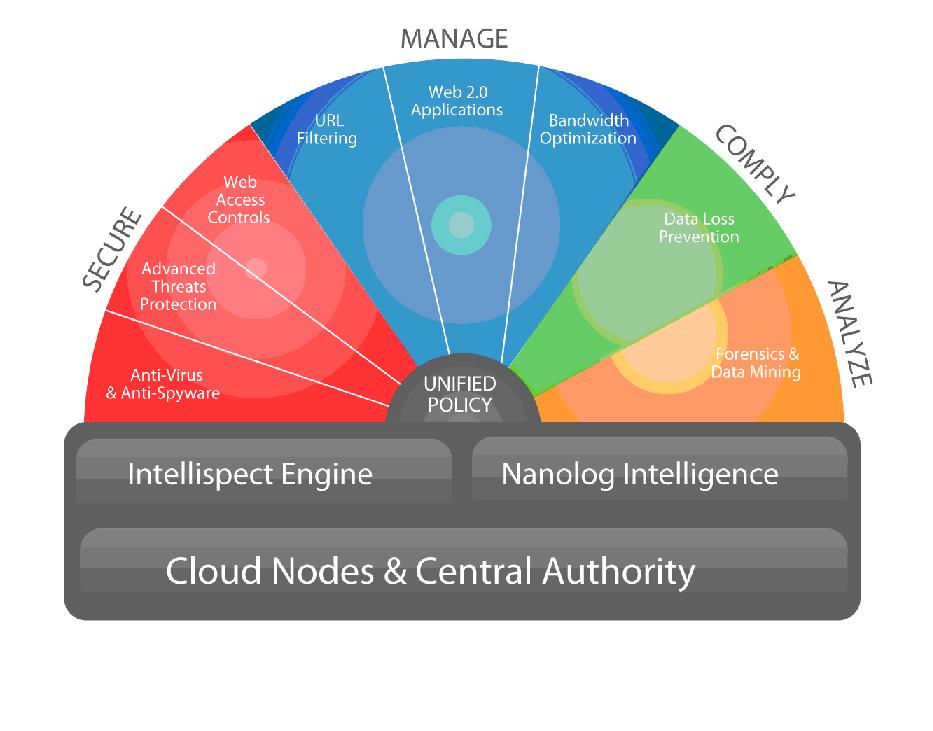 Pic available at: http://www.flickr.com/photos/panda_security/4517047469/
Sale & distribution
Panda Cloud Internet Protection is sold on its own or as part of the Panda Cloud Protection suite, completing the cloud-based security lineup of Panda Security. The company's SaaS offering now covers all major infection vectors: workstations and servers are protected with Panda Cloud Office Protection; corporate email with Panda Cloud Email Protection, and now the Internet is covered by the new solution.
In addition, there are three sales formats, depending on the selected protection modules:
– Standard bundle, including the platform itself, antivirus and anti-spyware protection and dynamic URL filtering.
– Advanced bundle, including the Standard options plus the Advanced Web Security module, browser access control and protection against Web 2.0 threats.
– Premium bundle, including all of the above plus bandwidth control and Data Loss Prevention.
For more information and free trials, go to http://cloudprotection.pandasecurity.com.