The new version includes process monitoring and HTTP and POP3 network traffic interception functionalities
The beta release is now available for download atGet Lean Program
ivirus.com/forum/ann.jspa?annID=50228″ target="_blank"> http://www.cloudantivirus.com/forum/ann.jspa?annID=50228. The company is giving away ten $100 Amazon.com gift certificates to the most active beta testers as well as free license codes for the PRO version of the program
Panda Security, The Cloud Security Company, today announced the launch of a new beta version of its popular Panda Cloud Antivirus, the first free antivirus from the cloud. Since its release at the beginning of 2009, millions of users around the world are enjoying the product's maximum cloud-based protection and minimal resource consumption thanks to Collective Intelligence. The beta can be downloaded for free on the Panda Cloud Antivirus support forum. In order to encourage users to try out the new program and report bugs, Panda will award ten $100 Amazon.com gift certificates to the most active beta testers, as well as free licenses for the PRO version of the program.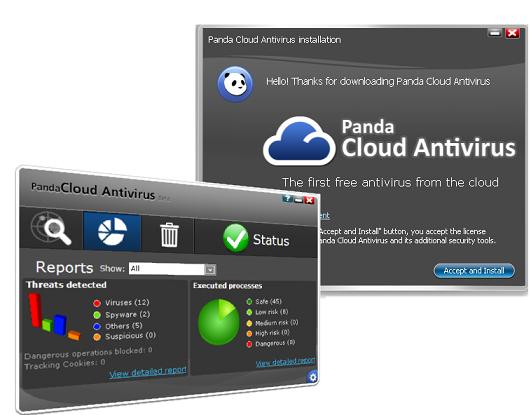 The new version includes new HTTP and POP3 network traffic interception features, in order to build cloud-based firewall functionalities in future versions. Besides a new interface, users will enjoy a new Process Monitor component capable of blocking processes by sending them to the program's Recycle Bin, from where they can be restored.
The new 1.9 beta version delivers all of the features of the PRO paid version out of the box, including behavior analysis, USB vaccination and automatic, transparent upgrades to future versions.
More information at www.cloudantivirus.com.