After the warm reception of Panda Cloud Cleaner among users, Panda Security, The Cloud Security Company, has decided to incorporate this popular malware detection and disinfection tool into Panda Cloud Systems Management (PCSM), the company's remote management and monitoring solution designed to help organizations manage, monitor and support all types of devices on their computer networks.
100% developed by Panda Security, Panda Cloud Cleaner incorporates the latest detection and disinfection technologies and is specifically designed to disinfect latest-generation viruses (0-day attacks, targeted attacks, etc.).
Additionally, the results of the Panda Cloud Cleaner scans can be viewed quickly and easily through the Panda Cloud Cleaner Monitor Web-based console.
"With the inclusion of Panda Cloud Cleaner in PCSM, the solution now enables our corporate customers to quickly react against any type of infection, even those caused by latest generation malware," explained Manuel Santamaría, Product Manager Director at Panda Security. "PCSM brings the benefits offered by this tool to corporate environments, where quick response to malware infections and efficient control and management of IT networks are essential".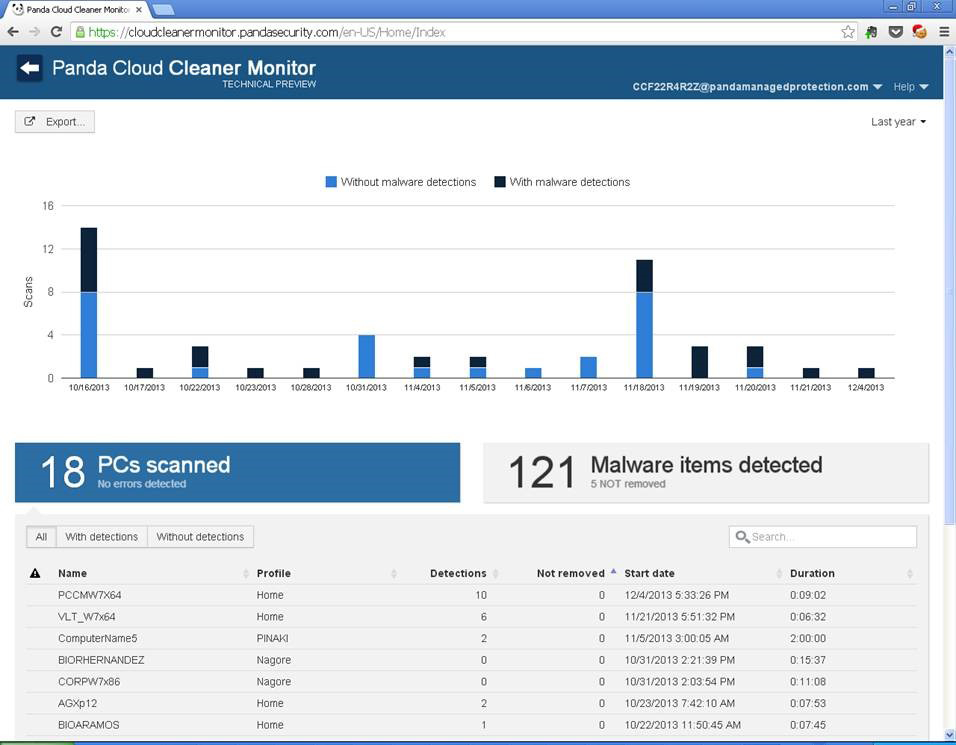 Streamlined management for IT departments
With the addition of this new feature, IT administrators will now have the ability to easily roll out and run Panda Cloud Cleaner on their network computers from PCSM. Additionally, with Panda Cloud Cleaner Monitor's Web-based console, they will be able to view the scan results, as well as manage and monitor their IT assets at anytime, from anywhere.
Panda Cloud Cleaner Monitor will be initially launched as a "Technical Preview" version, available free of charge for every customer who requests it.