Panda Security, The Cloud Security Company, has announced today, together with Spanish director-screenwriter Nacho Vigalondo, its first-ever major movie sponsorship of Open Windows, scheduled for release over the next few months. The movie, directed by Vigalondo and starring Elijah Wood, Sasha Grey and Neil Maskell, goes beyond other high-tech films: It plays out in real time, utilizing different types of formats and electronic devices and the action is seen through the first-person view of the main character's laptop.
A Techno-Thriller with a Cyber-Crime Backdrop
With cyber-crime as backdrop, Open Windows stars Elijah Wood as an everyman whose girlfriend (Sasha Grey) has been abducted by a vicious killer. Wood's character spends the rest of the film trying to find her, in a hunt that revolves around various forms of technology. The action is followed on the screen of a laptop connected to the Internet, an approach that reflects the importance of mobility and immediate Internet connectivity in today's world.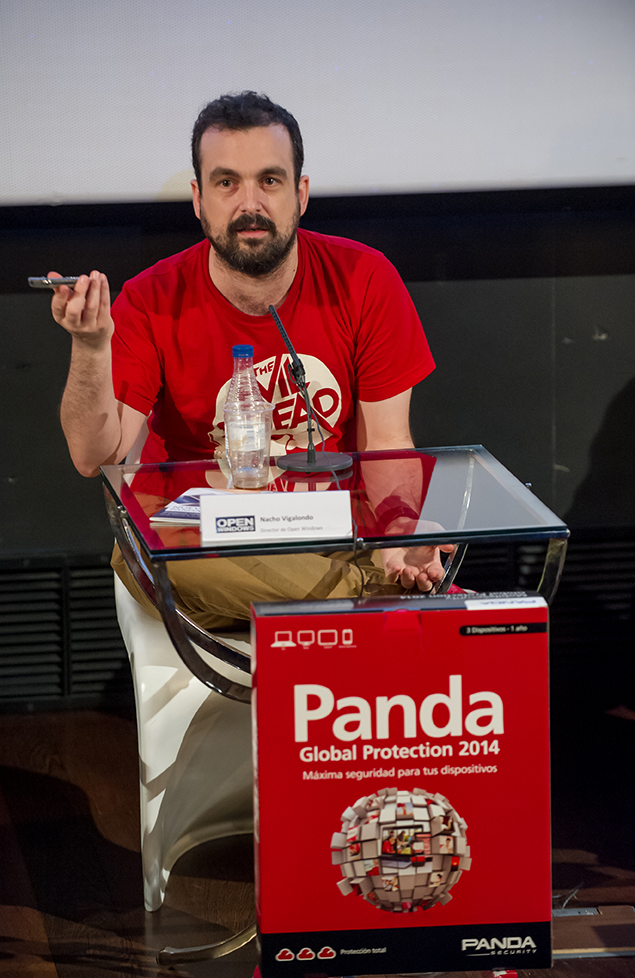 "The situations shown in the movie are a lot more real than you could imagine", explained Nacho Vigalondo, director of Open Windows. "Even though the movie is entirely fictitious, we are getting more and more used to hearing stories about new and increasingly sophisticated cyber-stalking attacks like the one suffered by the character played by Sasha Grey".
In a world where interconnectivity is increasingly important, Panda Security has decided to sponsor this French-Spanish co-production as a means to increase public awareness of the dangers of the Internet, regardless of the device used to connect to it.
With headquarters in Spain, the multinational security vendor also chose this project due to its commitment to Spanish cinema, and the innovative nature of the movie.
"In a world where technologies are becoming an increasingly important part of our lives, malware entry points have multiplied", said Luis Corrons, technical director of PandaLabs. "Users must be aware that cyber-criminals are always looking for new ways to hook unsuspecting people through any Internet access point. In fact, according to data from the latest PandaLabs report, malware creation hit a new record high in Q2 2013, and Android malware is clearly on the rise".
French-Spanish Co-Production
Open Windows, scheduled for release over the next few months, is a French-Spanish co-production with participation from Apaches, Atresmedia Cine, Sayaka and Wild Bunch.  Additionally, Elijah Wood's production company (Spectrevision) and Movirecord, together with ETB and Canal +, also participate as associated producers.
A sneak peek of Open Windows, used in the presentation of Panda Security's new 2014 consumer solutions, is available now on the company's official YouTube channel.
The Panda Security Project
Panda Security is "the first endpoint protection platform to fully embrace cloud delivery of security services", as described by Gartner's Magic Quadrant for Endpoint Protection Platforms, January 2013.
Every day, PandaLabs –Panda Security's malware analysis and detection laboratory- receives nearly 206,000 new files, 74,000 of which are new malware strains that Panda Security's Collective Intelligence system automatically analyzes, classifies and remedies in 99.6 percent of cases. These technologies gather information on malware received from each computer to continuously improve protection levels for the worldwide Panda community.
As proof of its commitment to innovation, Panda Security reinvests around 30 percent of its annual sales revenue into R+D+I.
Panda Security has 500 direct employees across the world. This rises to 800 when including those working in franchises and subsidiaries. Out of these, nearly 300 employees work in Spain. Panda Security is now present in over 80 countries, compared to 56 less than a year ago, with a significant market share in big markets such as the United States, Germany, United Kingdom or Sweden. Spain represents around 22 percent of the company's revenues.