Panda Security, The Cloud Security Company, today announced the introduction of significant enhancements and new features to Panda Cloud Systems Management (PCSM), the company's remote management and monitoring solution designed to help IT departments and service providers manage, monitor and support all types of devices on their computer networks.
In addition to enabling organizations to perform network audits, monitor computers and remotely control, deploy and update software, PCSM now incorporates mobile device management) (MDM) capabilities to control all types of mobile devices in the workplace centrally and easily.
With the introduction of these new features, Panda Cloud Systems Management increases costs savings and simplifies IT processes significantly for customers.
"Thanks to PCSM's new MDM (Mobile Device Management) feature, IT departments and service providers can now manage all mobile devices (laptops, tablets and smartphones), whether in the office or on the road, centrally from a single Web console accessible anytime, anywhere. In short, with this new functionality, IT administrators will be able to generate consolidated reports of all devices on their network, including smartphones, easily and quickly", said Manuel Santamaría, Product Manager Director at Panda Security.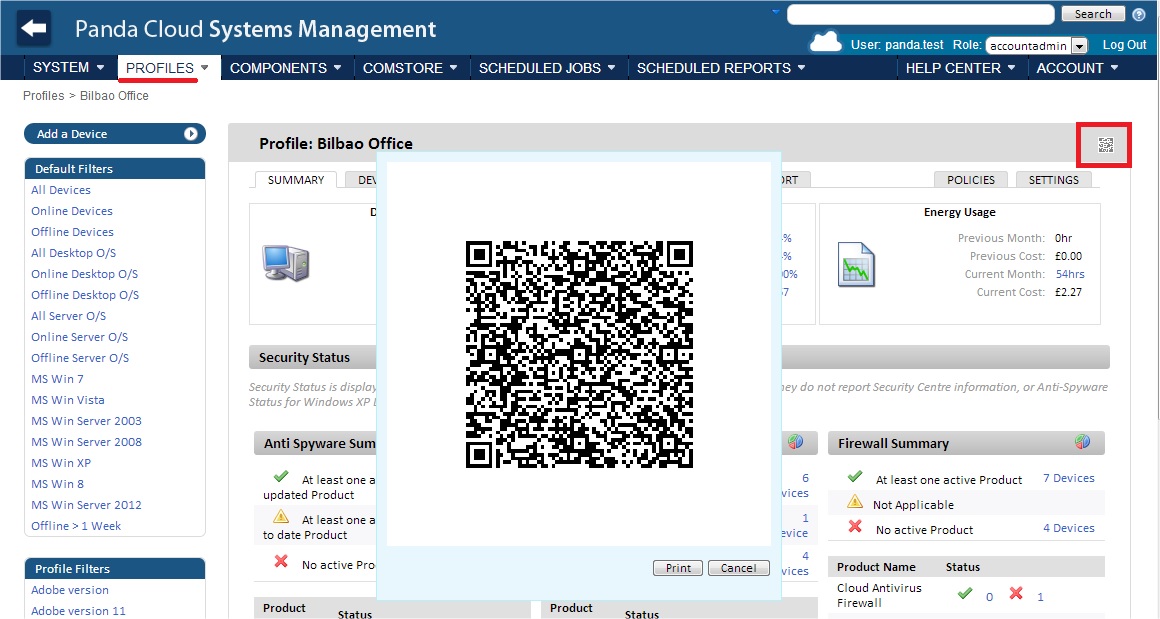 Mobile device management
The mobility of today's workforce and the wide variety of mobile device platforms available make control and management significantly more difficult. Panda Cloud Systems Management helps companies address this challenge with its new Mobile Device Management (MDM) feature. This tool allows administrators to centrally manage all of their Windows and Mac OS X laptops (netbooks, ultrabooks, etc.) as well as Android and iOS tablets and smartphones, whether they are in the office or on the road, anywhere and anytime.
PCSM MDM also enables organizations to monitor the status of mobile devices. With PCSM, IT departments will know which computers are online/offline and their location. They will also have complete visibility into the hardware and software installed on their devices, system information and system changes. As for security and control, they will be able to enforce password policies, lock devices remotely, and perform a remote factory reset of the device, erasing all personal and confidential information stored on it in case of loss or theft. All this, plus the ability to generate consolidated reports showing the status of all devices on the network, including smartphones, simply and effectively.
Protecting Confidential Information On Mobile Devices
One of the major challenges that companies face today is how to prevent loss of confidential information in case of loss or theft of a mobile device. The increasing mobility of employees in corporate environments has extended the use of tablets, smartphones and laptop computers for handling all sorts of internal documentation. The loss or theft of one of these devices represents a serious breach of the company's security and may expose valuable confidential information.
 Panda Cloud Systems Management MDM helps organizations find and recover missing mobile devices, obtaining their coordinates and showing the devices' location on a map. Additionally, it allows them to lock mobile devices remotely or return them to their factory settings, preventing access to internal documentation, emails, phonebook contacts and any other type of confidential information. All these new features add to those already present in previous versions, including the ability to perform network audits, manage files, monitor systems, provide remote support and generate reports.
More information about Panda Cloud Systems Management here