It seems that the notorious Nigerian scam is not only carried out via email. As we have been able to confirm, Skype is also being used to trick us into believing that someone with a ton of money wants to share their fortune and that we are the recipients of it.
This is the message that "reputable banker", Abdul Iddrisu, sent to one of our colleagues on Skype.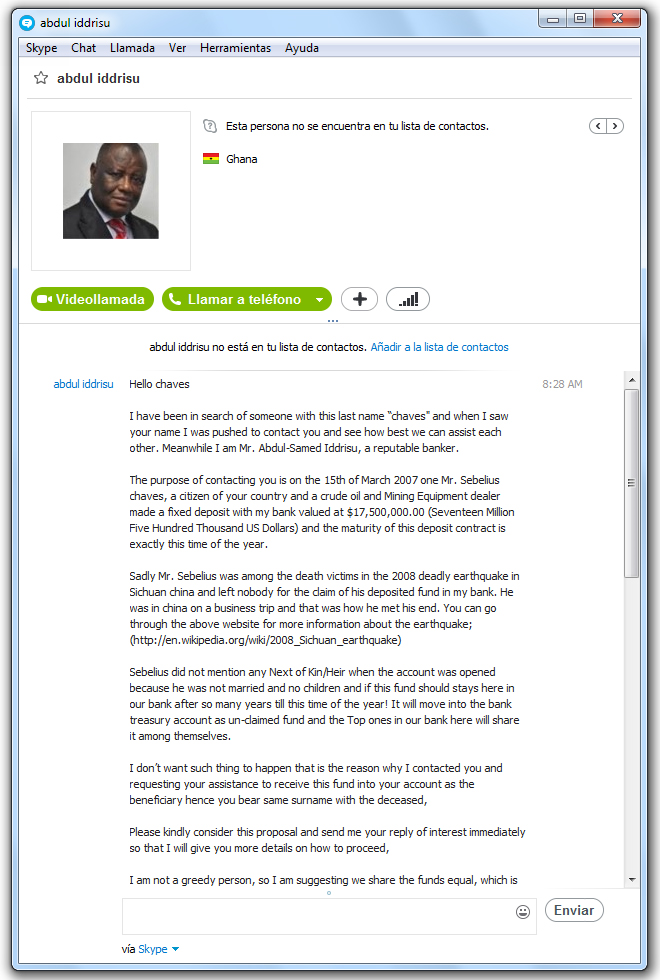 In it he says that his bank has $17.5 million to give out, after the owner of this fortune died in an earthquake in China in 2008 and as our colleague has the same last name as the deceased, they have decided to give the money to him.
What does he have to do in exchange? Send his bank account number so that they can deposit it. As easy as that, and as unbelievable, right?
Indeed, it is neither believable nor true. Obviously nobody is going to contact you to give you $17.5 million, so never give out your personal data over the Internet. Neither should you deposit any money in exchange for an alleged prize or inheritance. Do not fall for this type of scam!