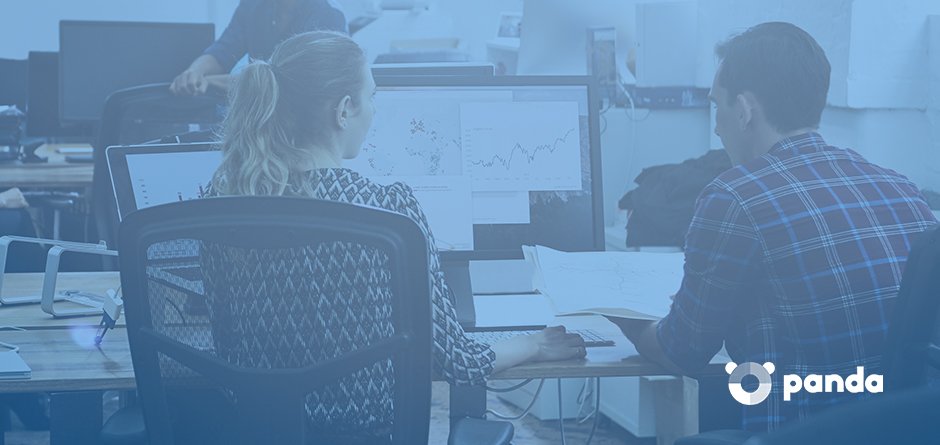 Computer systems have become part of every aspect of our lives. As digital transformation continues to grow in the corporate environment and the number of devices connected to the network is on the rise, the issues associated with this topic are becoming increasingly complex.
For this reason, Panda Security has presented the latest version of Panda Systems Management: the most powerful, scalable and easy-to-use RMM administration tool on the market. Systems Management is capable of combating all inefficiencies in the IT environment, allowing businesses to save time and money.
The Problem
This new hyper-connected context means that new challenges may arise while trying to increase your company's productivity. Some of the challenges that have added to the already complex IT environment include: the increasing and varied number of devices connected to the network, the growing number of remote users, and the need to fix problems with greater flexibility (anytime, anywhere).
The mixture of tools used everyday in the workplace provoke incidents and interrupt work. Consequently, as these inefficiencies multiply, they add to the IT department's workload, and other important details that affect business management and security can be overlooked.
The Solution: Greater Automation and Maximum Performance
Systems Management remotely monitors and manages devices from the Cloud so that every IT department can offer a professional service with minimal impact on employee work.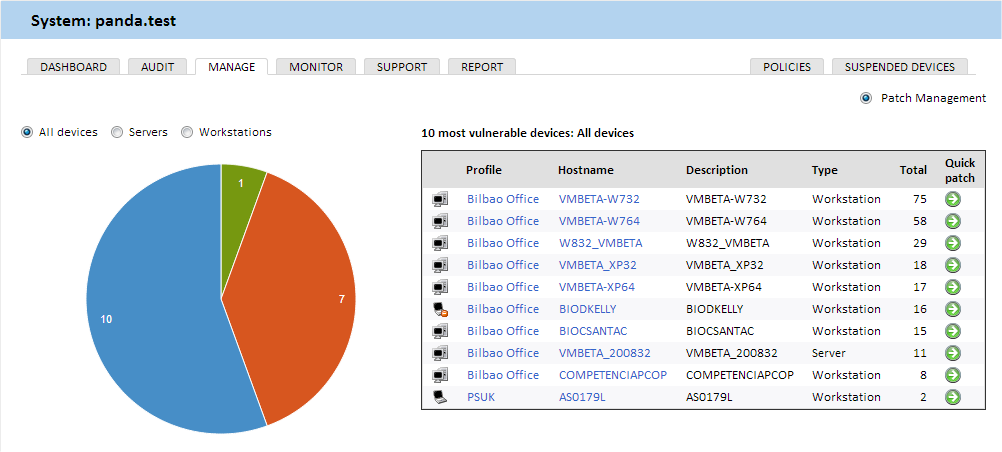 What does the new version offer?
The new version of Systems Management gives you maximum performance 'out of the box'. To increase efficiency and grow business for our clients and partners, the Systems Management manager facilitates five pillars (asset inventory, device monitoring, remote device management, resolution tool support that is not intrusive, and generated reports) with the following functions: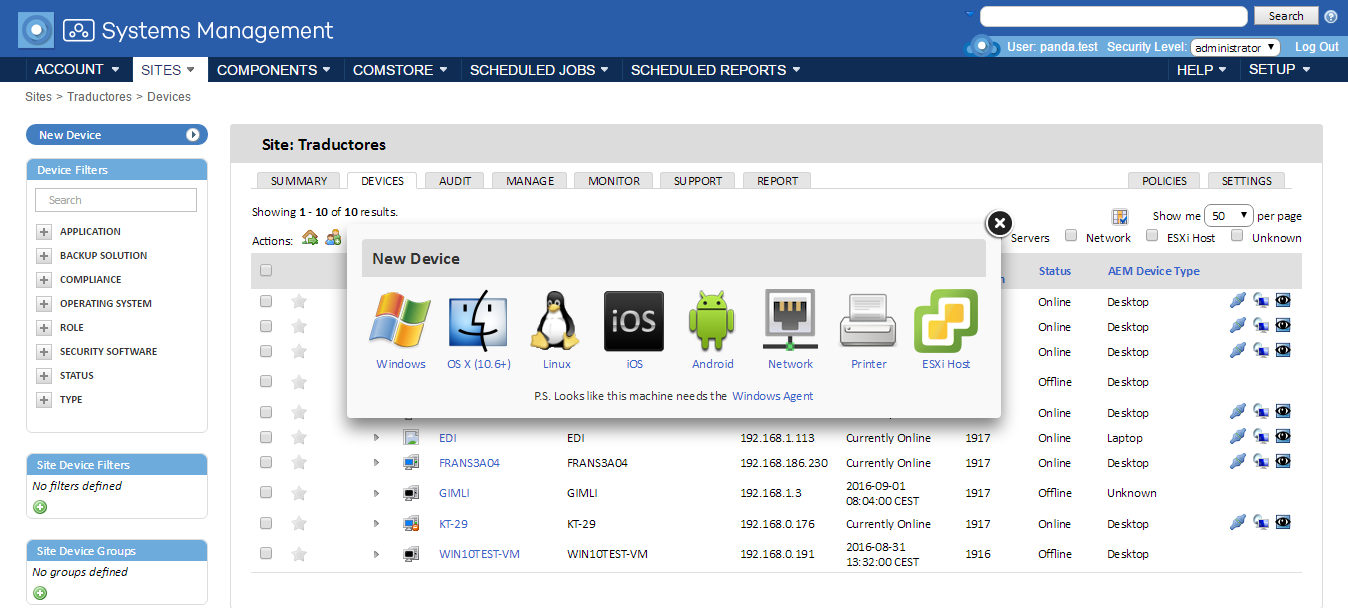 Recommended monitoring policies based on the best practices of our clients.
New filters improve management systems: instant visualization of the IT Park so you can see what you need.
New reports for server performance, CPU, memory, and disk performance for the last 30 days, including general averages.
Integrates with Microsoft Hyper-V and the new hardware monitors added for VMware ESXi.
New maintenance Windows- now alerts can be programmed and silenced.