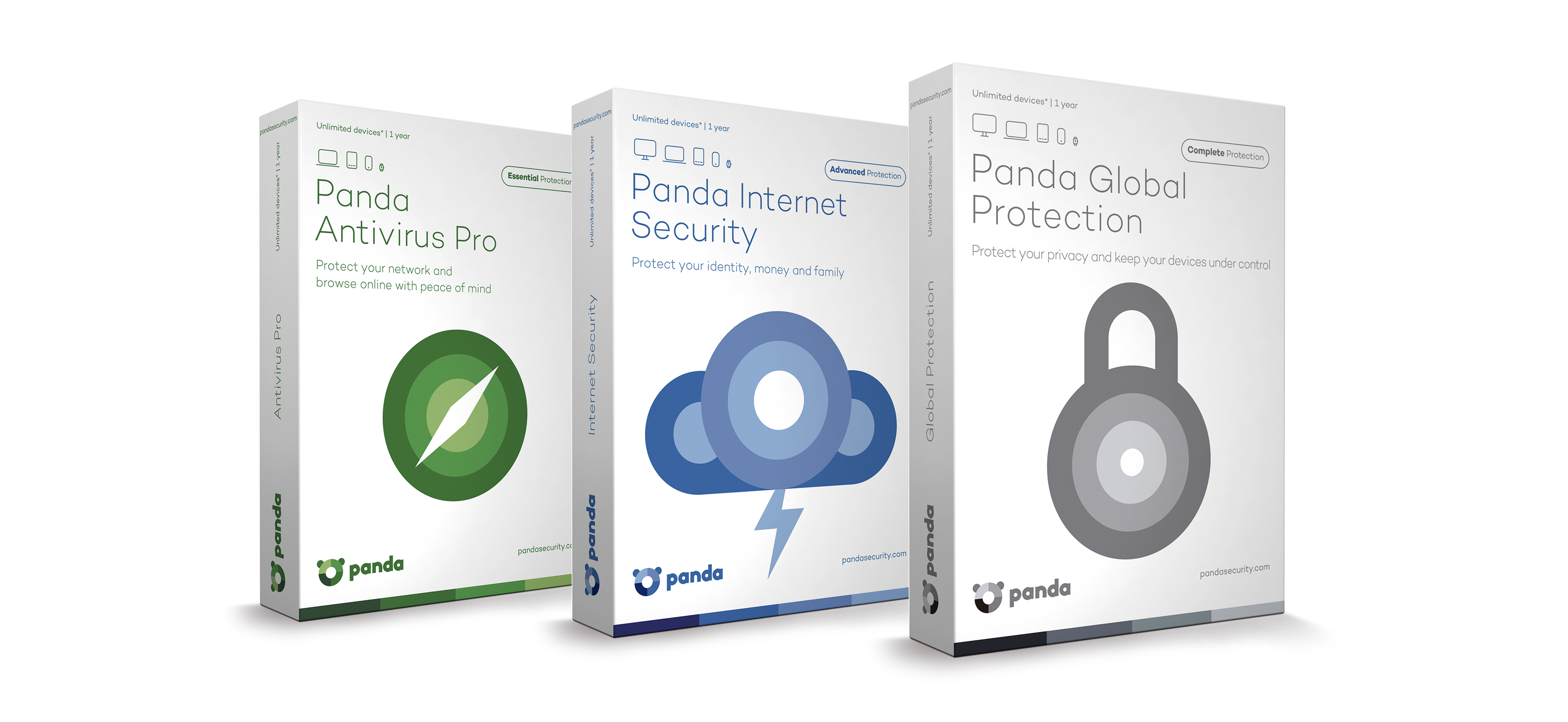 The exponential number of devices that are connected to the internet increases the possibility for cybersecurity mishaps. The hyper-connected world we live in continues to complicate our IT security which is the main reason users should entrust an easy-to-use multiplatform security solution.
The objective of Panda Security is to make the digital lives of their users safer with a new range of antivirus solutions that are light, flexible and stable with Panda's complete protection.
Protection for Every Device
Independent laboratories evaluated the effectiveness of Panda Security's solutions. The results show that the products have a low impact on devices when viruses and threats are detected. The new range of products includes Panda Free Antivirus, Panda Antivirus Pro, Panda Internet Security, Panda Global Protection, Panda Gold Protection and Panda Mobile Security, this range of products adapts to clients' needs by combining the best security with VIP services, all included in Panda Gold Protection.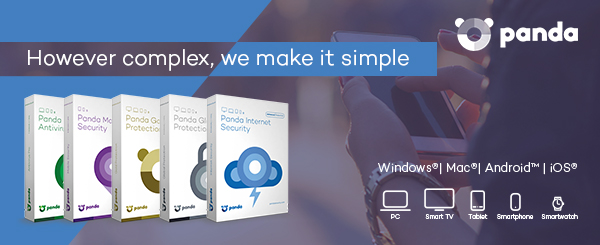 According to Panda's malware laboratory, more than 200,000 new malware samples are discovered daily. The best way to avoid infection or theft is by entrusting a security solution that fights against all types of threats: viruses, hackers, online frauds, information theft, and ransomware that will kidnap your PC.
Users can experience complete protection, lightness, flexibility and stability on any device with the new range of products. Designed to offer you the best protection with the least impact, the new range of products are always updated, guaranteeing that our users always have the best solution available. We are constantly evolving our products to the newest devices, platforms and operating systems that become available. For example, Panda's new range of products are compatible with the latest Windows 10 'Anniversary' operating system. Users will have complete protection with the least impact on devices, everywhere and anywhere.
Less is More: Better Protection Made Easy
Panda is able to protect at all times, everywhere, and on any device by taking advantage of the benefits offered by cloud security. The main characteristics and improvements of these consumer products, the central management systems, additional antitheft capacities, and additional privacy protection for Android devices through application control, have all improved the user experience.
Adapting itself to a multi-screen user and taking into account the generalization of the digital home, Antivirus Pro and Internet Security are now also available for installation on be an unlimited number of devices.
In addition, due to the proliferation of mobile devices on the market this year, Panda Mobile Security has arrived with innovations that revolutionize the Android universe, such as the possibility to sound an alarm in case of theft or loss. It also enables users to take a photo remotely so the thief can be identified – immediately when they next touch the screen. Privacy protection is reinforced with PIN codes that control access to the apps to keep cybercriminals away.
If you lose your laptop, you can breathe easy. With these new antitheft features, which are also integrated in Windows products, users are able to locate their devices remotely. All of this helps optimize device performance (PCs, tablets or mobile device) and increases battery duration.
Main Characteristics of the New Range of Products