Panda Security announces the beta version of Panda Global Protection 2016, with a more powerful and lighter detection engine. In addition, this version includes Wi-Fi protection and offers recommendations for safeguarding the network from intruders. It also optimizes the PC by deleting unnecessary files and controlling the programs run at startup.
Panda's new edition of its cross-platform solution for the consumer market also includes compatibility with Windows 10, and enhanced capabilities that make it an easier and more functional product for the user.
Designed to be flexible and intuitive to use, this new version gives the user easier access to its features.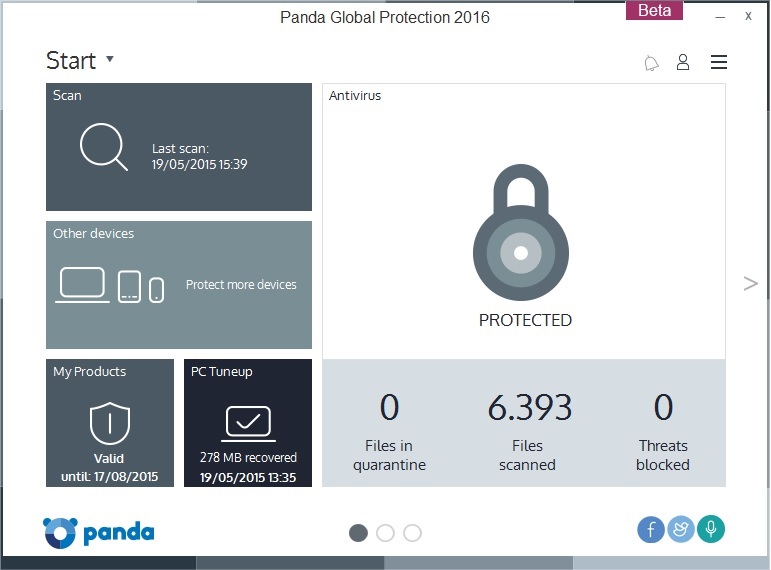 Functionality at the service of complete protection
Panda Global Protection 2016 has been specifically designed to provide total and complete protection. In this respect, the new version includes improvements like the data shield and on-demand USB scanning, features that join the vaccine already included in previous versions.
Try the beta version of Panda Global Protection 2016
Beta testers can now take part in the Panda Global Protection 2016 beta. Anyone who wants to can now try the product and give their opinion, collaborating with their comments on how to improve the product. The beta testers who take part in testing this beta version can win €600 and become the "Beta Tester of the Year".
To download the beta, click here.
Users can also share their opinion on the beta fórum.