Konica Minolta Portugal has trusted Panda Security to protect its IT network for more than eight years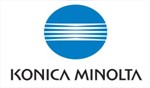 Konica Minolta, a leading provider of IT and office equipment, has been working with Panda Security to help protect its highly distributed workforce in Portugal for more than eight years.
For Konica Minolta, the benefits of being able to manage the protection of the entire network remotely is of special relevance with its dispersed IT infrastructure. By eliminating the need of local teams being dedicated to security or constantly traveling between the branches to provide internal IT support, Konica Minolta is able to focus on its core business. Konica Minolta's IT infrastructure is made up of approximately 200 computers mainly concentrated at its headquarters in Prior Velho, Lisbon, with offices in three other strategic cities (Porto, Coimbra and Faro).
"The antivirus solution Panda Security for Enterprise guarantees the protection of all workstations and servers, which are easily managed from a single location through the Panda AdminSecure tool", said Delfim Oliveira, IT Manager of Konica Minolta Portugal. This gave Panda a competitive advantage over its competitors. "The security decision was strongly motivated by Panda being the most innovative company on the security solutions market", explained Oliveira.
Panda Security has been able to meet all of Konica Minolta's needs. "Since installing Panda's products we haven't had any infection issues, which provides us with significant peace of mind" said Oliveira.
One of the most outstanding features of Panda Security for Enterprise is "the ease of management provided by the AdminSecure centralized console", which sets it apart from its competitors.
Konica Minolta's experience of dealing with Panda Security reflects the support mantra to provide a quality service by maintaining a close relationship. Delfim Oliveira described the relationship with Panda's support technicians as follows: "Whenever it was requested, Panda Security support displayed technical competence and professionalism, solving incidents with either a remote fix or in some cases an onsite visit". However, he clarified that "The stability of the Panda solution installed on our systems ensures no current incidents and the experience we have gathered during our years of partnership allow proactive protection against new threats".
Panda Security for Enterprise provides the most advanced proactive protection in a multi-tier flexible architecture covering all network layers. Its functionalities include network access and application control. Panda Security for Enterprise provides complete protection against known and unknown threats, based on a combination of the most advanced proactive technologies and comprehensive, periodic audits.
Panda Security's solution combines unauthorized Internet access filtering, anti-spam and anti-malware protection, content filtering and detailed reports.
For more information about Panda Security for Enterprise, please visit:  https://www.pandasecurity.com/enterprise/solutions/enterprise
For more on Konica Minolta's customer success story, please visit:  https://press.pandasecurity.com/press-room/case-studies/