Slated for April 16-20, this year's RSA Conference will once again bring together the most important cybersecurity vendors, providers and gurus at the Moscone Center in San Francisco, California (USA), for the largest information security conference in the world.

An exciting event that will be attended by Panda Security as an exhibitor. Don't miss the opportunity to visit us at booth #5013 and learn about the newest approaches to information security on your workstations and servers. Discover the latest technological innovations and trends in EDR (Endpoint Detection and Response) combined with Managed Security Services designed to streamline risk management processes and other essential cyber-resilience capabilities in organizations.
Share your experiences with us and let us help you find solutions to your business concerns. We'll be happy to let you know about emerging trends in the cybersecurity sector to better protect your organization against advanced threats and the latest cyberattack techniques.
#5013: Be one step ahead with Panda Security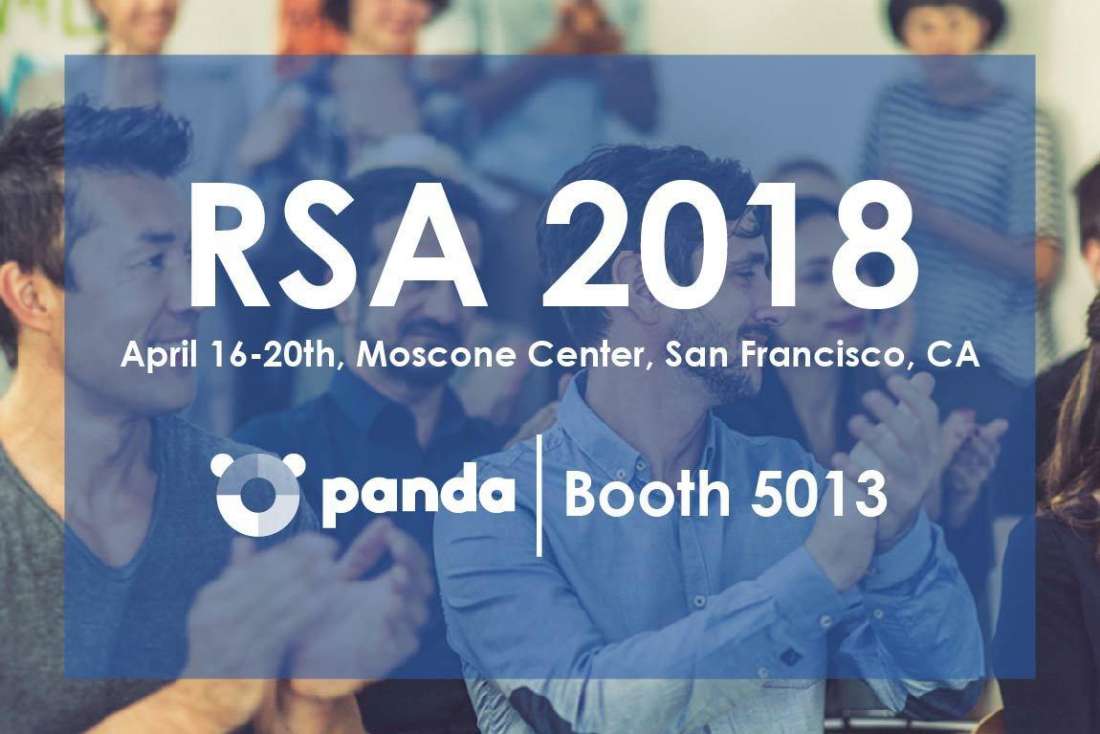 In the last few years in which we have participated in the event, hundreds of visitors have come to our booth and enjoyed demos of our solutions. We go way beyond traditional security and would love you to see it for yourself, that's why we have prepared a series of demos showcasing our platform and managed services:
Discover an advanced cybersecurity model recognized by Gartner as visionary in its Magic Quadrant and based on our Panda Adaptive Defense Platform, which integrates this innovative endpoint security strategy into a single solution with the following differentiating factors: a lightweight agent; prevention, detection and response technologies with managed services for classifying, discovering and detecting any type of threat; and full visibility into every action taken on endpoints.
Learn about the managed cybersecurity services essential to optimize your organization's security posture and delivered from the Panda Adaptive Defense platform: 100% Attestation Service for classifying all running processes and applications, and our proactive Threat Hunting Service for uncovering threats affecting our customers' networks.
The Panda Adaptive Defense platform, in figures
How does it work? The Panda Adaptive Defense platform receives and processes 2.5 billion events every day, having categorized more than 5 million applications to date, and counting. The automated classification process, based on Machine Learning algorithms, runs continually and is able to determine the nature of 99.98% of all new processes and applications automatically.
Discover how Panda Adaptive Defense technologies and services work together to provide a new protection paradigm. Use the X8EPANDA Panda code and don't miss the opportunity to visit us at RSA Conference 2018!