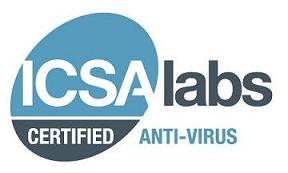 Panda Cloud Antivirus, the best free antivirus has received the first ever ICSA Labs certification for pure cloud-based antivirus.
To achieve the ICSA Labs Anti-Virus Certification, products must meet all criteria for detection of malware. Products must demonstrate they have the capability to detect, identify and prevent self-replicating malware while reporting no false positives.
Additionally Panda Cloud Antivirus has met all criteria for cleaning of malware on desktops and servers, which includes removal of "in-the-wild" viruses from infected files and sectors. The certified products must be able to remove all viruses without adversely affecting the data or functionality that existed before the infection.
More details can be found at the ICSA Labs certification webpage:
http://www.icsalabs.com/vendor/panda-software