The good performance and the excellence of Panda Security has been recognized by ICSA (International Computer Security Association) because of having received quality certifications on their products for the last 15 years.
Panda Security received the 15 year ICSA Labs' Excellence in Information Security Testing (EIST) Awards which recognizes Panda's "outstanding achievements" maintaining the quality certification of their products during these 15 years.
Stephen Gaus, ICSA Labs Business Development gave the award to Luis Corrons, Technical Director of Panda Labs during the RSA 2015 Conference in San Francisco.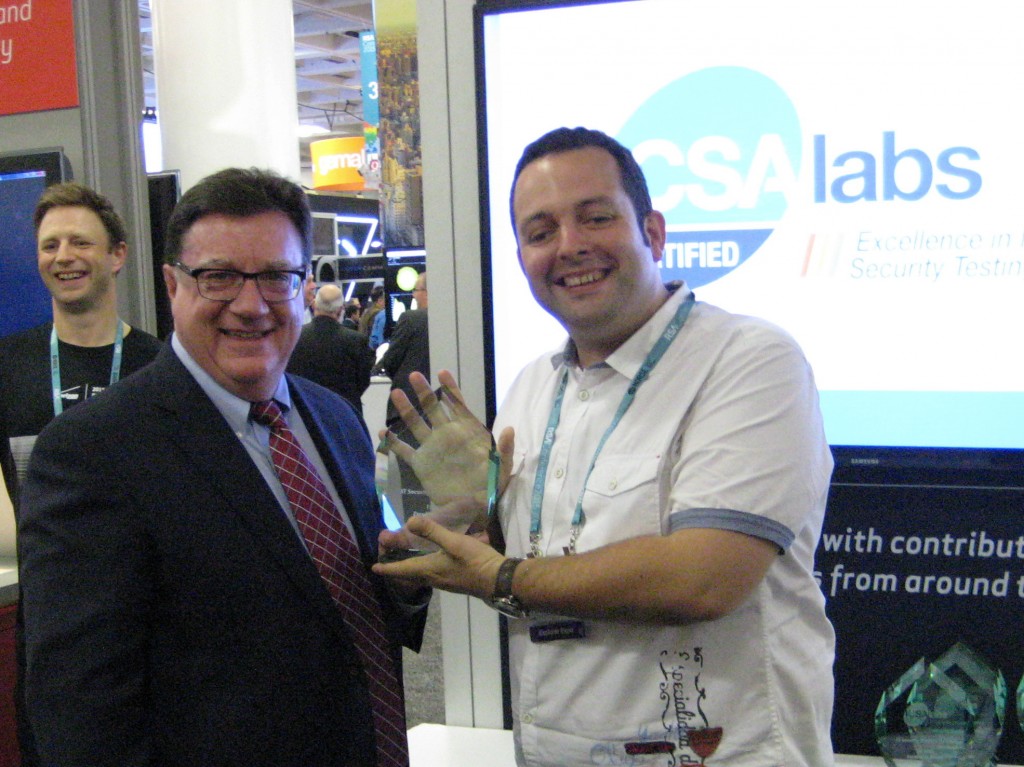 This distinction recognizes the resources, dedication and efforts invested by Panda Security to maintain this certification. Also highlights the "willingness to persevere the quality" of their products to benefit their customers and the security universe.
Congratulations to all! 🙂