Panda Security, The Cloud Security Company, today announced the appointment of Diego Navarrete as CEO of the multinational computer security company.
Navarrete joins Panda Security from IBM, and has extensive experience in the software and security sectors.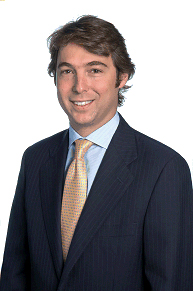 Over the past two years, Panda Security's new CEO has been director of IBM's Security Systems Division in Europe, a company he joined in 1998. Since then, Diego Navarrete has occupied various executive positions at the American multinational corporation, as well as being director for three years (2009-2012) of the company's Cloud and Server Infrastructure business division for Southwest Europe.
Diego Navarrete holds a Bachelor's Degree in Business Administration from the Universidad Complutense de Madrid (Spain), and completed different senior executive programs at INSEAD (France), London Business School (United Kingdom) and Boston University (USA).
"Being part of Panda Security's project is a great opportunity I approach with the utmost passion and enthusiasm. I am truly convinced that 2014 will be a pivotal year for both Panda and the computer security industry. Cloud Computing, Big Data and mobility will continue to be the market's driving forces, and Panda holds a strong position as one of the top players in these areas," explained Diego Navarrete, CEO of Panda Security. "I have a good knowledge of the company's strategy and portfolio and I believe it is on the right track. In any event, as I mentioned before, we are just at the start of what will undoubtedly be a very important year for the entire security industry".