It's not uncommon for us to see cyber criminals targeting current events or upcoming holidays, but this time we came across a campaign that is several months ahead of schedule.  An ongoing Blackhat SEO campaign is heavily targeting Halloween and Thanksgiving related keywords.
The Top 5 targeted keywords:
1. Printable (cards)
2. Halloween
3. Thanksgiving
4. Invitations
5. Turkey
Tag cloud of the 75 most targeted keywords: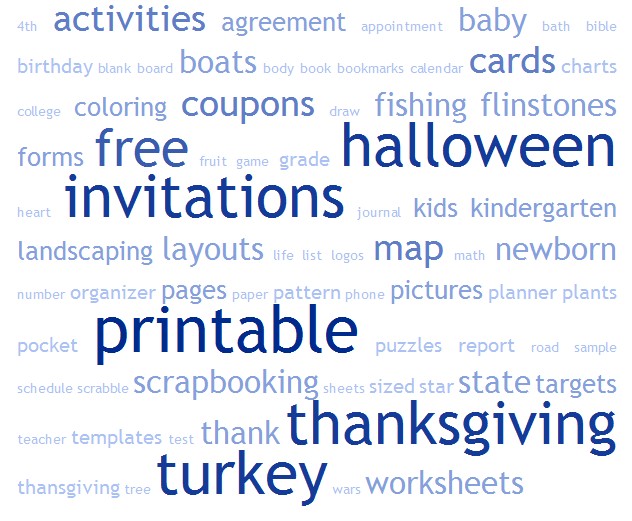 Searching for any of the targeted phrases could yield the following search results: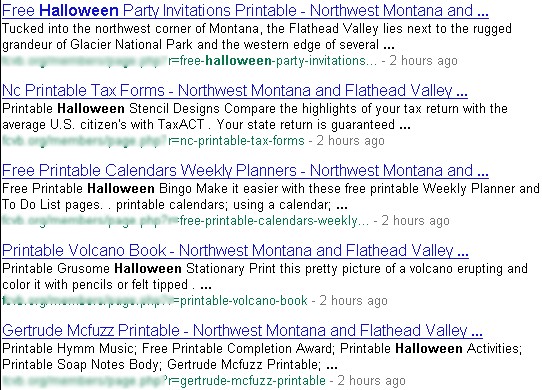 Clicking on any of the search results will lead us to the Desktop Security 2010 Rogueware campaign, which does a number of annoying things, such as hijacking web browsing sessions, repeatedly playing messages over the speakers (E.g. Your computer is infected), and generating popups.