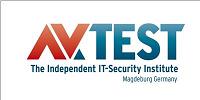 The independent AV testing organization AV-Test.org recently released the last results of its monthly "Full Product Tests". The Full Product Tests are a comprehensive look at anti-malware products' ability to protect end users in real-life situations. It covers three main areas of each product: Protection, Repair and Usability. Under each area there are multiple sub-tests, such as signature detection, behavioural or dynamic detection, etc. The detailed results are available at www.av-test.org/certifications.
In order to gain certification a product has to achieve a minimum score of 12 or above. The results are very revealing, with many products not reaching the mininum score nor the certification. We are happy to announce that in the 3 quarters that AV-Test.org has conducted these tests, Panda Internet Security has achieved the certification in all cases.

On a related note, AV-Test.org recently surpassed the 50 million unique malicious sample mark. This is aligned with what our Collective Intelligence servers have analyzed and processed automatically, which is up to 146 million files (both good and bad files).