In the first three months of the year, an average of 73,000 new strains of malware have been created every day, 10,000 more than during the same period in 2010
China, Thailand and Taiwan head the ranking

of the most infected countries with infection ratios of almost 70 percent

The complete PandaLabs Quarterly Report is available from: https://press.pandasecurity.com/press-room/reports/
PandaLabs, Panda Security's anti-malware laboratory has published the first PandaLabs Quarterly Report of 2011. These first three months have witnessed some particularly intense virus activity and there have been three serious incidents during this period: the largest single attack against Android cell phones, intensive use of Facebook to distribute malware, and an attack by the Anonymous hacktivist group against the HBGary Federal security firm.
At the beginning of March we witnessed the largest ever attack on Android to date. This assault was launched from malicious applications on Android Market, the official app store for the operating system. In just four days these applications, which installed a Trojan, had racked up over 50,000 downloads. The Trojan in this case was highly sophisticated, not only stealing personal information from cell phones, but also downloading and installing other apps without the user's knowledge. Google managed to rid its store of all malicious apps, and some days later removed them from users' phones.
Turning to Facebook, George S. Bronk, a 23-year-old from California, pleaded guilty to hacking email accounts and blackmail, and now faces up to six years in prison. Using information available on Facebook, he managed to gain access to victims' email accounts. Having hijacked the account, he would search for personal information he could then use to blackmail the victim. It would seem that anyone could become a victim of these types of attacks, as even Mark Zuckerberg –creator of Facebook– had his Facebook fan page hacked, displaying a message that began "Let the hacking begin".
Meanwhile, the Anonymous cyber-activist group responsible for launching an attack in 2010 against SGAE (the Spanish copyright protection agency), among other targets, is still making the headlines. The latest incident was triggered when the CEO of US security firm HBGary Federal, Aaron Barr, claimed to have details of the Anonymous ringleaders. The group took umbrage and decided to hack the company's Web page and Twitter account, stealing thousands of emails which were then distributed on The Pirate Bay.
As if that were not enough, the content of some of these mails has been highly embarrassing for the company, bringing to light certain unethical practices (such as the proposal to develop a rootkit) and forcing Aaron Barr to stand down as CEO.
And Malware Continues to Grow…
So far in 2011, there has been a new surge in the number of IT threats in circulation: in the first three months of the year, there was a daily average of 73,000 new samples of malware, the majority of which were Trojans. This means that hackers have created 26 percent more new threats in the first months of 2011 than in the corresponding period of the previous year.
Once again, over this quarter Trojans have accounted for most new threats, some 70 percent of all new malware created. Yet there is a logic to this, as these types of threats are favored by organized criminals for stealing bank details with which to perpetrate fraud or steal directly from victims' accounts.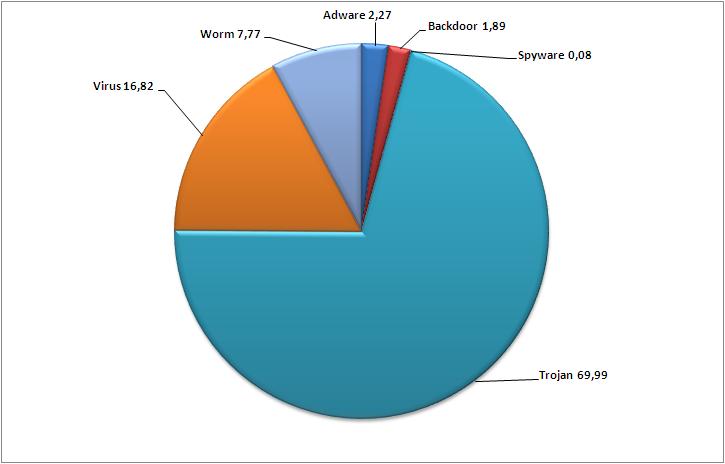 In the ranking of the countries with most infections, drawn up from data generated by the Panda ActiveScan online antivirus, China, Thailand and Taiwan continue to occupy the first three places, with infection ratios of almost 70 percent. The last three places in the Top 20 ranking are occupied by Ireland, Peru and Ecuador.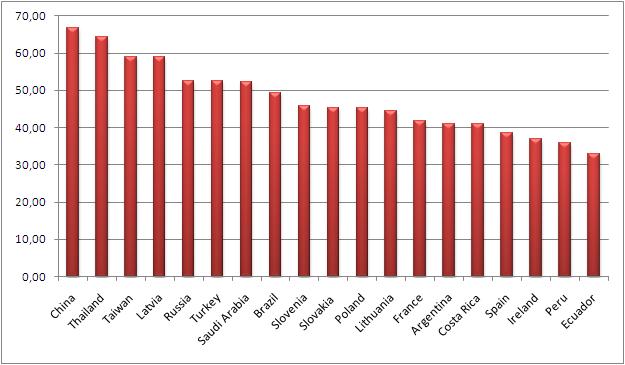 As ever, PandaLabs advises all users to ensure that computers are adequately protected. With this in mind, Panda offers a series of free tools including Panda Cloud Antivirus and Panda ActiveScan.
The quarterly report can be downloaded here.