As the old saying goes, "All that glitters is not gold". We live in a time of information abundance, overloaded with eye-catching news stories and links received via Twitter, Facebook, email, WhatsApp, LinkedIn and any other social networking site you may be on. The problem is that very often that information is nothing more than 'noise'.
We've seen it before: Warnings claiming that Messenger is closing down (although this has turned out to be true ;-)), users can switch the blue color of their Facebook profiles by clicking a link, Twitter will become a paid-by-users service… Normally, these messages are nothing but harmless hoaxes, but sometimes they can have serious consequences.
One of the hottest topics lately has been the fragile health of Venezuelan President Hugo Chavez. In the rush to be first, the news media sometimes reports incorrect information or make blatant mistakes, as happened this week with Spain's leading newspaper El País, which published a phony picture of President Hugo Chavez in his hospital bed. If such a prestigious newspaper as El País falls victim to a deception, just imagine what can happen to the rest of us, humble Internet users exposed to tons and tons of information and links we sometimes click without even thinking about it…
An email message purportedly containing a photo of Hugo Chavez. One link. One click. One Trojan. One infection. A massive infection of your company's network. This is more common than you may think.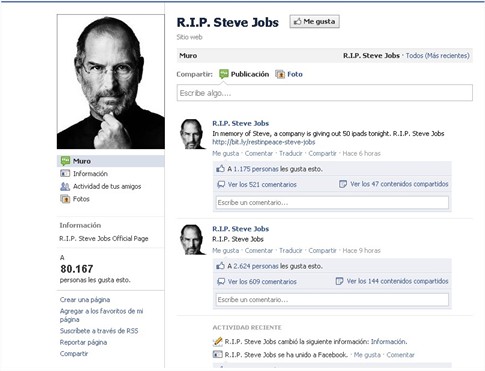 Remember when Steve Jobs passed away? Just a few hours after his death, a group of scammers had created a Facebook page called "R.I.P. Steve Jobs" which amassed more than 90,000 fans in just a few hours. The page contained a malicious URL and a text claiming that 50 free iPads were being given away 'in memory of Steve Jobs'. However, to participate in the drawing, users were asked to enter personal details such as their name, phone number, email address, etc.
Another notorious scam, which affected a large number of Internet users, involved a supposed sex tape of Katy Perry and Russell Brand used to spread malware via Facebook at the beginning of the year 2012. Victims received the following message on their Facebook walls: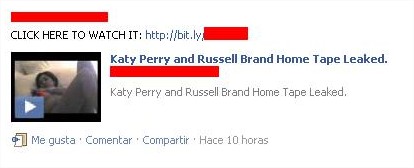 If the user clicked the link, they were taken to a fake Facebook page where they were invited to download a plug-in to watch the video. The plug-in, however, was designed to post the scam to the victims' friends' pages and take them to a typical scam site where they were asked to enter their phone numbers in order to send them unwanted premium rate text messages.
These are just a couple of examples of Internet scams preying on users' curiosity.  Actually, this is one of cyber-criminals' favorite ways to spread infections. And I am pretty sure it won't be long before President Chavez is used as bait to distribute malware.
PandaLabs offers users tips on how to avoid falling victim to this type of scam:
Be wary of websites or messages offering sensational videos or unusual stories.
Before you click on a link sent by one of your contacts, make sure it has been intentionally sent by your friend and it is not the result of a massive scam.
Don't accept friend requests from people you don't know. This will help keep your privacy safe.
Always keep your computer's operating system and Web browsers up to date, and make sure you have an up-to-date antivirus solution installed.