Don't know if you should install an antivirus on your phone or Android tablet? Here are 10 reasons that will clear any doubt you had.
1.       The Android Operating System is Becoming More Popular
These mobile devices are in the crosshairs of cybercriminals for one reason: they are very popular.
2.       We Store Very Important Information that Hackers Want
While we're on our smartphones we complete bank transfers, store photos, look for directions, etc. All this information is very personal and valuable for hackers with malicious intent.
3.       The Growth of Viruses and Threats to Android Devices
The Android operating system is currently the largest source of new viruses. In less than 12 months over 900,000 threats have appeared, and millions of devices have been infected.
4.       The Applications that We've Downloaded are Virus Central
Downloading an application, either from unknown or official stores, can put you at risk of malware or viruses. With a virus, the malicious file will be detected and disinfected immediately.
5.       Optimize Battery Life
Battery life is one of the workhorses that we all share. An antivirus will allow you to verify, in real time, the consumption your applications are using on your device. It informs you of both the space it's occupying, and lets you stop the application process to optimize both the battery and performance of your device.
6.       Protect What Your Apps Say About You
You also need to control what apps can do with your data, and the permission level. Analyze the access rights of your installed applications (contacts, bank account, photos, etc.)
7.       If You Lose Your Device, Locate it Easily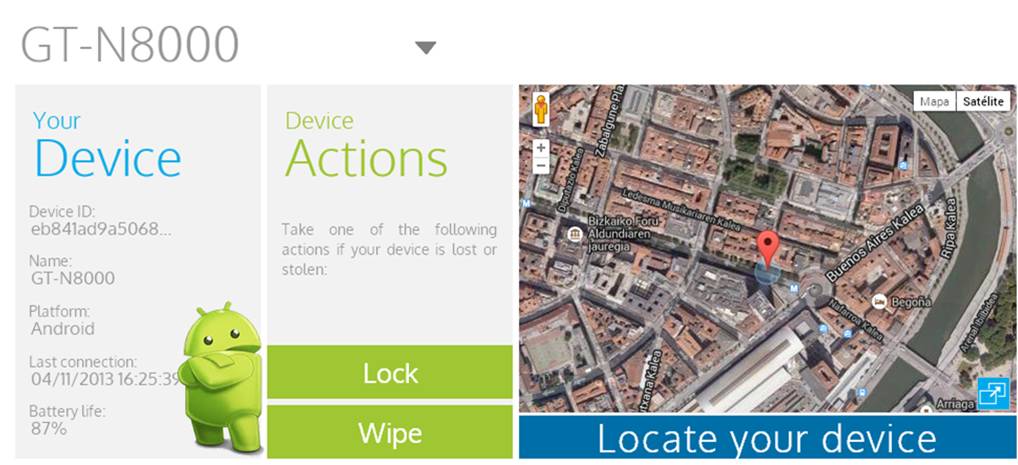 8.       Remote Lock. Block Access to Your Information
If your device falls into someone else's hands, you can block your information remotely. Thus you prevent strangers from using or accessing personal information, even if they have changed the SIM card.
 9.       Eliminate Your More Personal Information
Everyone stores personal information on their mobile devices, and because of that it's important to be able to eliminate information in the case that you lose your device or it's stolen.  Did you know that an antivirus can prevent access to confidential information on your device or SD memory card?
10.   Panda Mobile Security, Android Antivirus
With Panda Mobile Security you can do all of this and much more. You can now download Panda Mobile Security 1.1.0 on Google Play, our antivirus for Android.
Do you want to try Panda Mobile Security? 
[button url="https://play.google.com/store/apps/details?id=com.pandasecurity.pandaav&hl=en" style="red"] Get it now! [/button]