Send the rootkits detected to Panda
Panda Anti-Rootkit gives you the option to send us the rootkits detected on your computer to be analyzed by our experts.  It is advisable to send us all the rootkits detected, as they will be extremely useful for us to improve the detection capacity of the program.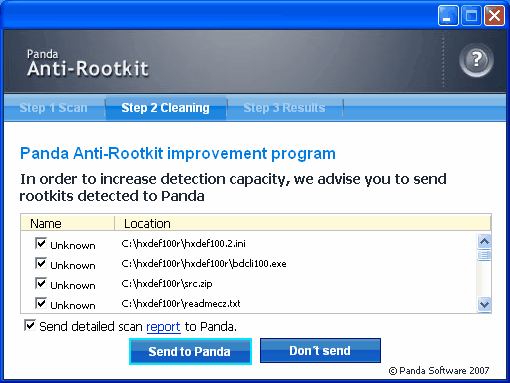 This screen displays a list of the rootkits detected. All the items will be selected by default. If you do not want to send any of the items, clear the corresponding checkbox (not recommended) and then click Send to Panda. The files will be analyzed by a team of experts at Panda.
After clicking Send to Panda you will see a window with a progress bar showing the status of the transmission.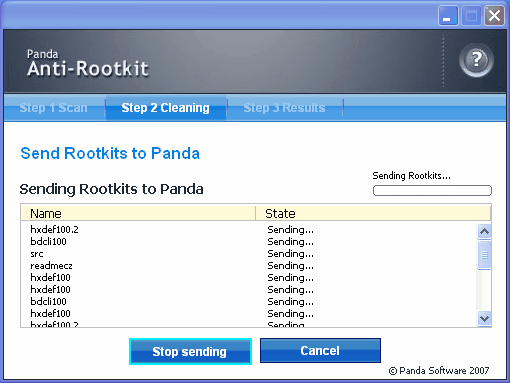 If you want to pause the sending of files for any reason, click Stop sending. You can continue the transmission process whenever you want by clicking Continue sending. If you want to cancel sending of the files, click Cancel.
By default, the detailed scan report will also be sent. This report only contains information about the scan and the incidents that occurred during the scan, it is not advisable to clear the checkbox that allows it to be sent.